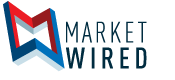 Alba Minerals Options Lithium Project in Salta Argentina
/EINPresswire.com/ -- VANCOUVER, BRITISH COLUMBIA--(Marketwired - Nov 22, 2016) - Alba Minerals (TSX VENTURE:AA.H) ("Alba" or the "Company") is pleased to report it has signed an arms-length Letter of Intent to enter into a definitive option agreement (the "Agreement") to acquire 100% of the Cauchari South Lithium Project (the " Project") in Salta Province Argentina, subject to the approval of the TSX Venture Exchange. The Project is strategically located within the "Lithium Triangle" which is host to some of the world's largest lithium resources. Salta Province is a mining friendly jurisdiction with excellent infrastructure. The main highway to Chile passes by the Cauchari South concession.
Cauchari South covers an area of 1300 hectares on the southwest Cauchari-Olaroz Salar, south of the lithium-producing Salar de Olaroz project and Lithium America's advanced stage Cauchari-Olaroz project. The property displays geological characteristics common with the deeper, buried salar-type mineralization that has been proven for both of these projects.
Under the Letter of Intent, the Company has made a $20,000 down payment. Upon signing the definitive Agreement on December 1, 2016, Alba will pay the property vendors US$ 175,000. The total cost of the project to Alba is estimated to be $2,150,000 spread over 18 months and the issuance of 1,000,000 Alba shares.
In anticipation of signing the Agreement, the Company is undertaking a non-brokered private placement of up to $500,000 at a price of $0.10 per unit, each unit consisting of one share and one warrant entitling the holder to purchase one share for $0.15 for 2 years), subject to exchange approval.
Neither the TSX Venture Exchange not its Regulation Services Provider (as that term is defined in policies of the TSX Venture Exchange) accepts responsibility for the accuracy of this release.

EIN Presswire does not exercise editorial control over third-party content provided, uploaded, published, or distributed by users of EIN Presswire. We are a distributor, not a publisher, of 3rd party content. Such content may contain the views, opinions, statements, offers, and other material of the respective users, suppliers, participants, or authors.