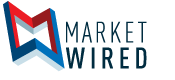 CrowdReviews.com Urges Buyers of Pay Per Click Management Companies to Select Reviewed Companies
/EINPresswire.com/ -- SANTA FE, NM--(Marketwired - November 22, 2016) - CrowdReviews.com, a leading platform in business service reviews, has released a statement urging buyers of online marketing services to consult detailed online reviews prior to signing a contract with a pay per click management agency. With the Internet becoming one of the primary resources for buyers to perform research, it has also become an opportunity for online marketing agencies to develop their own narrative on which companies are the best. It will become increasingly important for buyers to consult reviews from multiple sources and to consult references which have used the online marketing services being offered. CrowdReviews.com also offers a rankings platform based on user reviews and experiences in pay per click management.
Prior to making a purchasing decision, CrowdReviews.com urges those searching for online marketing companies offering pay per click management solutions to perform research to find companies which have a long history of customer satisfaction. Different PPC management companies often offer different types of packages, different management strategies, and different methods for keyword bidding. It is important to understand how each PPC management company offers its service and how it differs from others you're considering.
CrowdReviews.com provides rankings of the best pay per click management companies based on a transparent algorithm which favors customer reviews above all other elements. Pay per click management companies are invited to become a part of the rankings by creating or claiming their profile and inviting their customers to speak for them. CrowdReviews.com welcomes both satisfied and dissatisfied clients of PPC management services to voice their opinions on the services provided by online marketing vendors they have worked with.
To view the rankings of the best pay per click management companies visit:
http://www.crowdreviews.com/ratings-of-best-pay-per-click-management-companies-based-on-user-reviews
To review the algorithm and how it affects providers of PPC management services visit:
http://www.crowdreviews.com/how-do-we-rank
To register or claim a profile on CrowdReviews.com, please visit:
http://www.crowdreviews.com/#registration
About CrowdReviews.com
CrowdReviews.com is a crowdreviewing platform which ranks over 500 software categories and 200 service categories.
Contact Information
Samuel Powers
941-257-4559
530-B Harkle Road,
STE 100,
Santa Fe, NM 87505