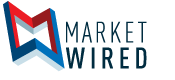 Blackline Safety Announces Stock Option Grant
/EINPresswire.com/ -- CALGARY, ALBERTA--(Marketwired - Nov 21, 2016) - Blackline Safety Corp. (TSX VENTURE:BLN) ("Blackline" or the "Company") today announced that 517,000 stock options were granted on November 21, 2016 to directors, officers and employees of the Company. The options were assigned an exercise price of $2.85 per share and are exercisable for a period of five years, subject to regulatory approval. These options are granted under the Company's stock option plan as part of its annual compensation package.
About Blackline Safety (formal): Blackline Safety is a global leader that helps businesses manage the most efficient evacuations and emergency responses to safety and health incidents in the workplace. Behind each of our groundbreaking innovations is a strong team of designers and engineers with millions invested in technology research and development. We are agile and capable, developing and manufacturing everything in-house -- from wearable safety technology to cloud-hosted monitoring software. With coverage in over 200 countries, we are the only provider of industrial-grade, turn-key, work-anywhere connected safety monitoring solutions. We make it easy and seamless to meet the most demanding safety monitoring challenges of organizations in any industry. Alert. Locate. Respond.™ For more information, visit www.BlacklineSafety.com.
Neither TSX Venture Exchange nor its Regulation Services Provider (as that term is defined in the policies of the TSX Venture Exchange) accepts responsibility for the adequacy or accuracy of this release.