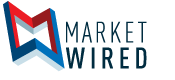 Target Capital Announces Sale of Real Estate Asset
/EINPresswire.com/ -- CALGARY, ALBERTA--(Marketwired - Nov 21, 2016) - Industrial Avenue Development Corporation, a subsidiary of Target Capital Inc. ("Target") (TSX VENTURE:TCI)(CSE:TCI)(CSE:TCI.CN)(CNSX:TCI), is pleased to announce that conditions have been waived with respect to the proposed sale of the "The Landing at Langley" (the "Langley Project") as previously announced by Target on October 24, 2016.
The sale of the Langley Project is scheduled to close on January 31, 2017.
Neither TSX Venture Exchange nor its Regulation Services Provider (as that term is defined in the policies of the TSX Venture Exchange) accepts responsibility for the adequacy or accuracy of this release.