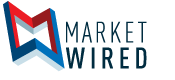 Global 7000 Aircraft Arrives in Wichita Ahead of Schedule
/EINPresswire.com/ -- MONTREAL, QUEBEC--(Marketwired - Nov 21, 2016) -
Note to Editors: There is a photo associated with this press release.
The Global 7000 first flight test vehicle has successfully transferred to the Bombardier Flight Testing Center in Wichita ahead of schedule. The program's flight validation is progressing well with five additional flights completed since the historic first flight on November 4, 2016.
About Bombardier
Bombardier is the world's leading manufacturer of both planes and trains. Looking far ahead while delivering today, Bombardier is evolving mobility worldwide by answering the call for more efficient, sustainable and enjoyable transportation everywhere. Our vehicles, services and, most of all, our employees are what make us a global leader in transportation.
Bombardier is headquartered in Montréal, Canada. Our shares are traded on the Toronto Stock Exchange (BBD) and we are listed on the Dow Jones Sustainability World and North America Indices. In the fiscal year ended December 31, 2015, we posted revenues of $18.2 billion. News and information are available at bombardier.com or follow us on Twitter @Bombardier.
Notes to Editors
Follow @Bombardierjets on Twitter to receive the latest news and updates from Bombardier Business Aircraft.
To receive our press releases, please visit the RSS Feed section.
Bombardier, Global 7000 and The Evolution of Mobility are trademarks of Bombardier Inc. or its subsidiaries.
To view the photo associated with this press release, please visit the following link: http://media3.marketwire.com/docs/global7000.jpg.