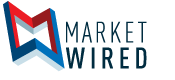 Press conference: new initiative from the OFL on helping prevent domestic and sexual violence from Ontario Federation of Labour
/EINPresswire.com/ -- TORONTO, ONTARIO--(Marketwired - Nov 21, 2016) - One day before the International Day for the Elimination of Violence Against Women, and with Bill 26, Domestic and Sexual Violence Workplace Leave, Accommodation and Training Act, 2016 before the legislature, The Ontario Federation of Labour will hold a press conference announcing an initiative to support domestic and sexual violence survivors in the workplace, and help prevent domestic and sexual violence.
The OFL will make paid leave for survivors of domestic and sexual violence and workplace training a bargaining priority. Designated paid leave can provide survivors with time to escape domestic violence. At the same time the OFL is launching a new publication "Domestic Violence Goes to Work Every Day: A Bargaining Guide."
Please join us to hear more about what paid specific leave provisions can mean for survivors of domestic and sexual violence.
When: Thursday, November 24, 2016, 9:30 AM
Where: Media Studio, Queen's Park
Speakers at the press conference will include:
Patty Coates - Secretary-Treasurer, Ontario Federation of Labour and member of the Ontario Women's Directorate Roundtable on Violence Against Women.
Melissa Corbeil - Domestic violence survivor and Ontario Public Service (OPS) employee who was able to escape violence because of a supportive employer.
Viktoria Bell - CUPE 2484 member, and Worker at the Childcare Coalition. Survivor of sexual assault and a coordinator of the Sexual Assault Coalition.
Annie Kashamura Zawadi - Annie is a Survivor; she ended her 20 years of a marriage marked by violence and immigrated to Canada with her five children at the end of 1999. She is founder of Arising Women Place, an organization that supports survivors of domestic and systemic violence against. She is a gender specialist with 15 years experience in the fields of gender-based violence and women's political participation.
The OFL's www.MakeItFair.ca campaign takes on issues of inequality in the workforce, and coincides with the province's "Changing Workplaces Review." The campaign gives voice to unions' demands for across-the-board changes to the Employment Standards Act and the Labour Relations Act that would improve standards for every worker and make it easier for them to join a union.
The OFL represents 54 unions and one million workers in Ontario. For information, visit www.OFL.ca and follow @OFLabour on Facebook and Twitter.