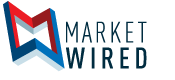 APT Systems, Inc. Settles Debt Negotiations
/EINPresswire.com/ -- SAN FRANCISCO, CA--(Marketwired - Nov 21, 2016) -  APT SYSTEMS, INC. (OTC PINK: APTY) a publicly traded, fully reporting company in the FinTech software sector, is pleased to announce that on November 18, 2016, the Company finalized a settlement agreement with its equity line provider that payment of $25,000 is full and final settlement of two outstanding convertible notes which represented a combined principle balance of $78,000. 
In accordance with the Company's core values, Management is committed to protect the integrity of the stock structure by preventing dilution whenever possible. As per this negotiation, the retired notes were initially issued in April of 2016 for the provision of equity line financing and working capital. The Company will no longer be pursuing the funding facility for a number of reasons, including requirements imposed by the OTC Markets.
According to CEO, Glenda Dowie, "We are pleased to be able to settle this debt through repayment. By doing so, it not only saves the Company money, it also provides constraints for conversions, thereby protecting shareholders from excessive dilution. It will enable the Company to operate with a stronger share structure and enhance the potential for any advantageous capital raising efforts going forward."
This transaction further exemplifies Management's level of confidence in the Company's potential. The Company's commitment to strengthening its foundation has been and continues to be one of the main priorities moving forward. The Company filed appropriate 8K forms.
About APT Systems, Inc: APT is an acronym for Applied Proprietary Trading. The Management of APT Systems, Inc. works to deliver stock trading tools with a focus on handheld devices while also strategically acquiring financial software and other compatible businesses which demonstrate strong growth potential.
Visit Twitter @APTYsys https://twitter.com/aptysys
Contact Information Form: http://www.aptsystemsinc.com/index.php/contact-us
Online Investor Kit: http://aptsystemsinc.com/index.php/for-investors
Disclaimer - Forward Looking Statements: This press release contains "forward-looking statements" within the meaning of Section 27A of the Securities Act of 1933, as amended, and Section 21E of the Securities Exchange Act of 1934, as amended, and such forward-looking statements are made pursuant to the safe harbor provisions of the Private Securities Litigation Reform Act of 1995. "Forward-looking statements" describe future expectations, plans, results, or strategies and are generally preceded by words such as "may," "future," "plan" or "planned," "will" or "should," "expected," "anticipates," "draft," "eventually" or "projected." You are cautioned that such statements are subject to a multitude of risks and uncertainties that could cause future circumstances, events, or results to differ materially from those projected in the forward-looking statements, including the risks that actual results may differ materially from those projected in the forward-looking statements; projected events in this press release may not occur due to unforeseen circumstances, various factors, and other risks identified in a company's annual report on Form 10-K and other filings made by such company. APTY may opt to disseminate information about itself, including the results of its operations and financial information, via social media platforms such as Facebook, LinkedIn and Twitter.
APT Systems, Inc.
Investor Relations:
Glenda Dowie
CEO & President
415-200-1105