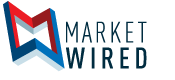 Network Slicing Holds Major Promise in Optimizing 5G Networks
/EINPresswire.com/ -- 5G Americas Publishes Whitepaper on Network Slicing for 5G Networks and Services
Network Slicing for 5G Networks & Services
Click here for high-resolution version
BELLEVUE, WA--(Marketwired - November 21, 2016) - 5G Americas, the industry trade association and voice of 5G and LTE for the Americas, today announced the publication of a technical whitepaper titled Network Slicing for 5G Networks and Services that details network slicing implementation relative to 5G technologies. Network slicing, in its simplest description, is the ability to tailor a set of functions to optimize use of the network for each mobile device; it is considered to be key for meeting 5G's diverse use cases and requirements, including future-proof scalability and flexibility.
"As we progress towards developing 5G technology, cellular systems are expected to enable a transformation that will touch business, governments and people to enable them with new and diverse capabilities," stated Chris Pearson, President of 5G Americas.
5G networks will be much more than just radio access. The 5G network of the future will be an integration of cross-domain networks. 5G systems will be built to enable logical network slices, which will allow operators to provide networks on an as-a-service basis and meet the wide range of use cases that next generation networks in the 2020 timeframe will demand.
One of the many reasons that network slices are so important is that the use cases for future 5G networks are so diverse. Each use case will require a different configuration of requirements and parameters in the network; each use case could require its own network slice. Networks will be built in a flexible way so that speed, capacity and coverage can be allocated in logical slices to meet the specific demands of each use case.
"Network slicing makes possible the creation of virtual networks using one common network infrastructure," explained Rao Yallapragada, Director, Intel and co-leader of the white paper. "The implementation of network slicing will provide an end-to-end solution for flexible infrastructure optimized to address future use cases with diverse requirements such as speed, connection, battery life, latency and cost. Including both the core and radio access networks, each slice can be configured with its own network architecture, engineering mechanism and network provisioning."
Network operators will incorporate some already developed new technologies like Software Defined Networks (SDN) and Network Function Virtualization (NFV) into the future 5G network -- they are needed to enable the many network slices necessary to meet the requirements of the many 5G use cases.
Chris Pearson remarked, "It is not expected that 5G will arrive as a single 'Big Bang'. Significant progress is already being made on networking technology through the standards bodies and network slicing will play a big role in optimizing 5G networks."
The report focuses on the concept of network slicing, explores an end-to-end 5G system framework to build customized network slices, and discusses the application of network slicing to air-interface technologies as well as the development of the long-range technology roadmap and solutions for E2E network slicing in 5G and beyond.
Network Slicing for 5G Networks and Services was written by members of 5G Americas and is available for free download on the 5G Americas website. Co-leaders of the white paper working group are Rao Yallapragada and Clara Li of Intel as well as Sabareesan Soundarapandian of Ericsson.
About 5G Americas: The Voice of 5G and LTE for the Americas
5G Americas is an industry trade organization composed of leading telecommunications service providers and manufacturers. The organization's mission is to advocate for and foster the advancement and full capabilities of LTE wireless technology and its evolution beyond to 5G, throughout the ecosystem's networks, services, applications and wirelessly connected devices in the Americas. 5G Americas is invested in developing a connected wireless community while leading 5G development for all the Americas. 5G Americas is headquartered in Bellevue, Washington and officially announced the change of the organization's name from 4G Americas on February 12, 2016. More information is available at www.5gamericas.org.
Follow our news on Twitter at @5GAmericas and Facebook at www.facebook.com/5gamericas.
5G Americas' Board of Governors members include: América Móvil, AT&T, Cable & Wireless, Cisco, CommScope, Entel, Ericsson, Hewlett Packard Enterprise (HPE), Intel, Kathrein, Mitel, Nokia, Qualcomm, Sprint, T-Mobile US, Inc. and Telefónica.
Image Available: http://www.marketwire.com/library/MwGo/2016/11/21/11G122832/Images/Network_Slicing_Cover_Page_Final-4ae24be82ed68149b706ce990d495a8f.jpg