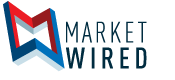 Corel Black Friday Sales Begin: Save Up To 60 Percent
/EINPresswire.com/ -- Save on Mac and Windows apps from Corel, Roxio & Pinnacle including photo editing, video editing, graphic design, digital art and office productivity software
OTTAWA, ONTARIO--(Marketwired - Nov 21, 2016) -
Editors Note: There are five photos associated with this press release.
Corel announced it has kicked off Black Friday promotions with discounts across its Corel, Roxio and Pinnacle brands. Save on CorelDRAW® Graphics Suite, Corel® Painter®, ParticleShop™, Corel® PaintShop® Pro, Corel® AfterShot™ Pro, Corel® VideoStudio®, Pinnacle Studio™, Roxio® Toast®, WordPerfect® Office and more during Corel's biggest sale of the year.
For a limited time, Black Friday prices are now in effect across Corel, Roxio and Pinnacle products. Highlights in the U.S. and Canada include:
Photo Editing
PaintShop® Pro X9 Ultimate: Take your photography to new levels and save up to 50%. A powerful, layer-based all-in-one photo editor, PaintShop Pro X9 Ultimate is the perfect fit for all of your photo projects, composites and edits.
AfterShot™ Pro 3: Harness the power of AfterShot Pro 3 to sort, select and perfect your photos faster than ever before. Manage your photo collection, enhance your RAW files, and batch process thousands of photos at once. Available for Mac, Windows and Linux, save up to 50% off the regular price.
Digital Art & Graphic Design
Painter® 2017: Advance your digital art style with painted textures, subtle glazing brushwork, interactive gradients and realistic Natural-Media® in Painter 2017. Explore workflow layouts like illustration, fine art, concept, manga and photo art with specialized tools for each style. Available for Mac and Windows, now save 30%.
CorelDRAW® Graphics Suite X8: Combine your creativity with the unparalleled power of CorelDRAW Graphics Suite X8 to design graphics and layouts, edit photos, and create websites. With advanced support for Windows 10, multi-monitor viewing and 4K displays, this complete suite lets first-time users, graphics pros, small business owners and design enthusiasts deliver professional results with speed and confidence. Now save up to 20%.
ParticleShop™: This powerful plug-in enables photographers, artists and designers to create incredible images previously only possible in their imaginations. Compatible with Photoshop, as well as Corel photo editing and graphic design apps, ParticleShop brings new levels of creativity with brushes that spring, flow, gravitate and glow based on the user's unique expression. Available for Mac and Windows, save 20% on ParticleShop & additional brush packs are 15% off!
Video Editing & Multimedia
VideoStudio® Ultimate X9.5: Total creativity meets surprising ease of use in VideoStudio Ultimate X9.5. Tell your story from every angle with the new Multi-Camera Video Editor. Correct, enhance and add unique creative effects with valuable premium effects apps. Make an impact with automatic audio tools that deliver crystal clear sound. Now up to 50% off.
Pinnacle Studio™ 20 Ultimate: Edit your way with power, creativity and control. Get the pro-quality results you want with precision editing on unlimited tracks in 4K, HD and sophisticated audio tools. New Motion Tracking lets you add moving text, graphics or a mosaic blur to people or objects. Realize your creative vision with Stop Motion Animation, controls for 360° video editing and a 6 angle multi-camera editor. Save up to $30 USD.
Roxio™ Toast® 15 Pro: Take advantage of this powerful multimedia and disc burning suite for Mac! Roxio Toast 15 Pro includes Roxio® Secure Burn™, the new Roxio® Toast® Slice™, Corel® Painter Essentials™ 5, Corel AfterShot 3 and more! Ideal for anyone using a Mac, Toast gives you everything you need to capture, copy, edit, convert, protect and share. Purchase now and save up to $50 USD.
Office Productivity
WordPerfect® Office X8 Professional: Get the latest version of Corel's legendary office suite with new and enhanced features driven by customers' top requests. Power users can be more productive with improvements to the unique features they rely on including Reveal Codes, function keys, file compatibility, templates and more. For users who need the power of a true office suite, WordPerfect Office X8 Professional is available now for up to 60% off.
For more information, including a complete list of offers and regional pricing, please visit www.corel.com, www.pinnaclesys.com and www.roxio.com.
About Corel
Corel is one of the world's top software companies, boasting some of the industry's best-known graphics, productivity and digital media products. We've built a reputation for giving customers more choice, and delivering solutions that are easy to learn and use. Our mission is simple: help people achieve new levels of creativity and productivity.
Corel's product lines include CorelDRAW® Graphics Suite, Corel® Painter®, Corel® PaintShop® Pro, Corel® AfterShot™ Pro, Corel® VideoStudio®, Corel® WordPerfect® Office, MindManager®, Pinnacle Studio™, Roxio® Game Capture™ and WinZip®. For more information on Corel, please visit www.corel.com.
© 2016 Corel Corporation. All rights reserved. Corel, the Corel logo, the Corel Balloon logo, AfterShot, CorelDRAW, Game Capture, MindManager, Natural-Media, Painter, Painter Essentials, Pinnacle Studio, PaintShop, PaintShop Pro, ParticleShop, Roxio, Roxio Creator, Secure Burn, Slice, Toast, VideoStudio, WordPerfect and WinZip are trademarks or registered trademarks of Corel Corporation and/or its subsidiaries in Canada, the U.S. and elsewhere. All other trademarks mentioned herein are the property of their respective owners. Patents: www.corel.com/patent.
To view the photos associated with this press release, please visit the following links:
http://www.marketwire.com/library/20161121-1077267_1_800.jpg
http://www.marketwire.com/library/20161121-1077267_2_800.jpg
http://www.marketwire.com/library/20161121-1077267_3_800_2.jpg
http://www.marketwire.com/library/20161121-1077267_4_800_2.jpg
http://www.marketwire.com/library/20161121-1077267_5_800_2.jpg