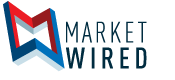 Jericho Subsidiary Named in Oklahoma Law Suit
/EINPresswire.com/ -- VANCOUVER, BC--(Marketwired - November 21, 2016) - Jericho Oil Corporation ("Jericho") (TSX VENTURE: JCO) (OTC PINK: JROOF) announces that Eagle Road Oil, LLC (Eagle Road), an entity in which its U.S subsidiary Jericho Oil Oklahoma Corp, owns a 50% interest, has been named as one of 27 defendants in a class action petition filed in the district court of Pawnee County Oklahoma. The petition alleges that the named oil and gas companies caused man-made earthquakes through the disposal of fracking wastewater. No specific damage amount is alleged in the action. Eagle Road carries industry standard insurance for operational, general and environmental liabilities. Eagle Road conducts its operations in accordance with industry standard practices and adheres to state guidelines and regulations.
About Jericho Oil Corporation
Jericho is a growth-oriented oil and gas company engaged in the acquisition, exploration, development and production of overlooked and undervalued oil properties in the Mid-Continent. For more information, please visit www.jerichooil.com.
Cautionary Note Regarding Forward-Looking Statements
This news release includes certain "forward-looking statements" within the meaning of the United States Private Securities Litigation Reform Act of 1995 and Canadian securities laws. There can be no assurance that such statements will prove to be accurate and actual results and future events could differ materially from those anticipated in such statements. Important factors that could cause actual events and results to differ materially from Jericho's expectations include risks related to the exploration stage of Jericho's project; market fluctuations in prices for securities of exploration stage companies; and uncertainties about the availability of additional financing.
Neither the TSX Venture Exchange nor its Regulation Services Provider (as that term is defined in the policies of the TSX Venture Exchange) accepts responsibility for the adequacy or accuracy of this release.
CONTACTS:

Tony Blancato,
Director, Investor Relations
P: 918.986.7616

or

Adam Rabiner,
Director, Corporate Communications
P: 604.343.4534
investorrelations@jerichooil.com