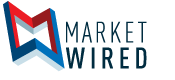 'Tis the Season ... for More Laundry
Photo Courtesy of Maytag
Click here for high-resolution version
/EINPresswire.com/ -- MISSION, KS--(Marketwired - Nov 21, 2016) -  (Family Features) The holidays usher in a season filled with entertaining and house guests, bringing plenty of extra cleaning needs and chores with them. Despite the hustle and bustle of the season, you can make more time to spend with your loved ones by introducing some shortcuts to make those sometimes tedious tasks less demanding.
Two in five Americans cite laundry as the single most time consuming household chore, according to a recent survey by Maytag*. Prepare for the heavier laundry loads this holiday season with these tips:
Plan ahead. Approximately one-third (35 percent) of Americans say they want to have clean sheets, towels, table linens and clothes during the holidays. You may be focused on tidying up your common areas, but remember that your guests will need somewhere clean to sleep. Plan ahead and wash some spare sheets and towels before they arrive. Remember to include extra blankets so guests can add layers, if needed, to stay comfortable and cozy.


Get efficient with your time. Spend less time on laundry by putting the right appliances to work. A large capacity washing machine will let you handle tough messes and large loads for your family, and guests as well. One option is the new Maytag 4.7 cubic foot top load machine, which is the largest capacity agitator washer available among leading brands and offers enough efficient, concentrated cleaning action to wash up to 22 towels at once.


Be ready to fight stains. Stains are a part of life, but they don't have to be a permanent addition to your clothes. According to the survey, a large majority of Americans (81 percent) reported that they or people in their household have gotten stains on clothes during the holidays, with 60 percent of respondents naming food as the top culprit. Quickly pre-treat those unwanted spills by reviewing stain-fighting tips in advance of your celebrations.


Anticipate air-drying needs. During the holidays, you're more likely to encounter garments that require special care, including gentle wash cycles and low- or no-heat drying. When the house is full and you're entertaining, space may be at a premium, limiting your options for where to drape damp clothes. Invest in an over-the-door or freestanding drying rack (or two) to ensure you can safely dry each load.


Stock up on supplies. When you're taking inventory for your last-minute grocery run, check on your laundry supplies to make sure they're part of your shopping list. Add any needed detergent, fabric softener, color-safe bleach and liquid chlorine bleach for whites, and dryer sheets to have everything you'll need on hand.
Find more ways to decrease the time spent on laundry so you can increase time spent with friends and family this holiday season at maytag.com.
*The results in this document represent the findings of a survey conducted by Opinion Research Corporation on behalf of Maytag among a sample of 1,035 American adults who use social media. The online omnibus study is conducted twice a week among a demographically representative U.S. sample of 1,000 adults 18 years of age and older, with those who use social media answering all questions. This survey was live Oct. 13-16, 2016. The margin of error is +/-3.6%.
About Family Features Editorial Syndicate
Established in 1974, Family Features is a leading provider of free food and lifestyle content for print and online publications. Our articles, photos, videos and web content solutions save you time, money and help create advertising opportunities. Registration is fast and free -- with absolutely no obligation. Visit editors.familyfeatures.com for more information.
Image Available: http://www2.marketwire.com/mw/frame_mw?attachid=3083132