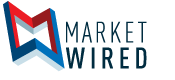 Gracious Gift Giving
/EINPresswire.com/ -- Perfect presents for every person on your list
Photo courtesy of Getty Images
Click here for high-resolution version
Photo courtesy of Zebra Pen
Click here for high-resolution version
Photo courtesy of Macy's
Click here for high-resolution version
Photo courtesy of Omaha Steaks
Click here for high-resolution version
Photo courtesy of Ab Carver
Click here for high-resolution version
Photo courtesy of Dentastix
Click here for high-resolution version
Photo courtesy of Getty Images
Click here for high-resolution version
MISSION, KS--(Marketwired - Nov 21, 2016) -  (Family Features) Holiday season means it's time to start picking out stocking stuffers and gifts that perfectly match every friend and family member -- including four-legged ones -- on your list. But when that list grows longer and longer and you find that not everyone is so easy to buy for, the right present can be difficult to find. Instead of spending more time head-scratching than gift-wrapping, keep everyone jolly by going for one of these great gift ideas.
Practical Pens and Pencils
If you're searching for a present for someone who always seems to be difficult to shop for, give a fun, yet practical gift, such as a Zebra Pen. There's no doubt that it's tough to find a gift for dad, which is why the sleek F-701 stainless steel ballpoint pen is perfect. Give the artist on your list a bit of inspiration with Sarasa colored gel pens or help your students take on schoolwork with Cadoozles mechanical pencils. Find more stocking stuffer ideas at zebrapen.com.
Luxe Accessories Sure to Delight
Give the gift of luxury with brilliant jewelry imbued with lush velvet, the must-have fabric of the season. The I-shaped cuff from I.N.C. International Concepts features velvet detailing as well as clean architectural lines for a sophisticated and elegant, yet modern piece of jewelry that elevates any look and offers an unexpected take on the red-hot velvet trend. Fashionable, opulent and a fantastic value at $30, this cuff can be found exclusively at Macy's stores and macys.com.
A Sizzling, Tasteful Gift
A gift true to the occasion is a delicious meal perfect for sharing with family and friends. The Tasteful Gift package ($69.99 with free shipping) from Omaha Steaks, which offers a holiday experience that can be shared with others, features premium steaks -- two tender filet mignons and two beefy top sirloins -- two boneless pork chops and an Omaha Steaks seasoning packet to emphasize the flavor. Dress up the meal with flavorful potatoes au gratin and caramel apple tartlets for a memorable finale. For more information, visit omahasteaks.com.
Fit and Toned for the New Year
Need a gift for someone looking to start a fitness routine or the workout enthusiast who has everything? The Ab Carver Pro from Perfect Fitness has a carbon steel spring engine that provides resistance while rolling out and assistance rolling back, activating more muscles than an ordinary ab roller. Its wide wheel and ergonomic handles deliver a powerful core and arm workout for those of any fitness level. It also comes with kneepads and a variety of downloadable workouts. To see success stories or purchase, visit abcarverpro.com. Enter code HOLIDAY16 for 10 percent off.
A Holiday Treat Your Dog Will Love
When shopping for your family this holiday season, don't forget your four-legged friend. Give your pup the gift of Pedigree Dentastix Treats to help combat dog breath and bring the whole family closer with holiday hugs and kisses. The Triple Action formula helps freshen breath, reduce tartar buildup and scrape away plaque to help clean hard-to-reach teeth. Pedigree Dentastix Treats come in various sizes and flavors. Learn more at Pedigree.com/Dentastix.
The Gift of Sight
This holiday season, give a gift that changes the way your loved one sees the world -- the gift of great vision from VSP Direct. Plans start as low as $17 per month and include a comprehensive eye exam, glasses and/or contacts, and the lowest out-of-pocket costs. Plus, with coverage from the No. 1 name in vision care, it's a gift that keeps giving, even after the holidays are over. Visit givevspdirect.com to learn more.
About Family Features Editorial Syndicate
Established in 1974, Family Features is a leading provider of free food and lifestyle content for print and online publications. Our articles, photos, videos and web content solutions save you time, money and help create advertising opportunities. Registration is fast and free -- with absolutely no obligation. Visit editors.familyfeatures.com for more information.
Image Available: http://www2.marketwire.com/mw/frame_mw?attachid=3083151
Image Available: http://www2.marketwire.com/mw/frame_mw?attachid=3083154
Image Available: http://www2.marketwire.com/mw/frame_mw?attachid=3083157
Image Available: http://www2.marketwire.com/mw/frame_mw?attachid=3083160
Image Available: http://www2.marketwire.com/mw/frame_mw?attachid=3083163
Image Available: http://www2.marketwire.com/mw/frame_mw?attachid=3083166
Image Available: http://www2.marketwire.com/mw/frame_mw?attachid=3083169