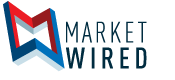 USHCC Congratulates Comcast, Condista Networks, and V-Me Media
/EINPresswire.com/ -- WASHINGTON, DC--(Marketwired - November 21, 2016) - The USHCC congratulates Comcast for adding two Hispanic-American owned networks to their cable systems. Starting this January, Comcast will feature Primo TV and Kids Central in the company's roster of available channels.
"The USHCC commends Comcast for taking the step to build a bridge with the Hispanic community. As America grows more diverse, it is vital that programming be geared towards multicultural families," said USHCC President & CEO, Javier Palomarez. "Both Kids Central and Primo TV will provide quality content to Hispanic children across the country, connecting them with their culture and providing them educational opportunities. We congratulate Comcast, Condista Networks, and V-Me Media for a partnership that will no doubt benefit to the next generation of American leaders."
Both stations feature high-quality family programming for bicultural Hispanic children. Kids Central is an English-language network, owned by Condista Networks, focused on highly-educational programming for Hispanic children between the ages of three to seven years old. Primo TV is an English-language network owned by V-Me Media, Inc., a long-standing member of the USHCC. It provides educational and entertaining content to Hispanic children between the ages of 6 and 16 that is designed to connect these, young Americans with their Hispanic culture.
"The selection of these two channels proves, once again, that Comcast is a leader in cable content diversity," said USHCC Chairman, Don Salazar. "Since 2011, the company has already added five minority-owned networks to their systems, including Hispanic-American owned El Rey and BabyFirstAmericas. These examples are just a few highlights of their commitment to add more diverse content to their independent networks. The USHCC is proud to celebrate Comcast, Condista Networks and V-Me Media's new partnership."
Comcast is the largest media company in the world with more than 153,000 employees across the globe. The company provides video, high-speed Internet, phone services and broadband infrastructure through its Comcast Cable business. Plus, it owns 15 national cable networks, 15 regional sports and news networks, and more than 60 international channels through its NBCUniversal business. Comcast is also the owner of film company Universal Studios Inc., as well as its affiliated theme parks.
About the USHCC
The USHCC actively promotes the economic growth, development and interests of more than 4.2 million Hispanic-owned businesses that, combined, contribute over $668 billion to the American economy every year. It also advocates on behalf of 260 major American corporations and serves as the umbrella organization for more than 200 local chambers and business associations nationwide. For more information, visit ushcc.com. Follow the USHCC on Twitter @USHCC.
Contact
Pablo Manriquez
Vice President, Communications and Media
Pablo@ushcc.com