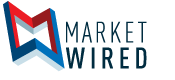 The Future of MLS is Topic of Greater San Diego Association of REALTORS(R) Broker Meeting
/EINPresswire.com/ -- Industry Experts Share Experience with MLS Consolidation and Data Share Agreements
SAN DIEGO, CA--(Marketwired - November 17, 2016) - In an effort to educate members about issues surrounding Sandicor MLS, including the pros and cons of MLS consolidation and data-sharing, the Greater San Diego Association of REALTORS® (SDAR) hosted an MLS Outlook event on Monday at the Mission Bay Hilton.
Included in the discussion was the response to a recent lawsuit filed by the North San Diego County Association of REALTORS® and Pacific Southwest Association of REALTORS® to dissolve Sandicor. Members were provided with the opportunity to hear a panel of experts offer first-hand insights into the challenges and lessons learned from MLS consolidation and changes nationwide.
The most common theme from speakers was that while associations need to focus on providing local-focused customer service, with consolidation, there is a loss of local control that can lead to a reduced ability to meet local needs.
"When you consolidate, you lose your autonomy, and from the research we have done, we know it's important to stay close to your customers and understand their needs," said Annie Ives, CEO of The MLS/CLAW™.
Continuing along the same lines, Jim Harrison, CEO of MLSListings said, "In today's world, the software is just in a box. The key is really staying sensitive to the needs of the customer -- those brokers and agents who rely on the service."
Both presenters discussed how they have built their MLS platforms to better serve local needs. There was agreement from the panel that data-sharing agreements between MLS's have proven to be successful in allowing local members to have access to more data while keeping their autonomy and local control.
"We are very much in favor of data-shares and would like to do data-shares statewide to ensure our members get the data they need to help their businesses succeed," said 2016 SDAR President Cory Shepard.
Shepard moderated the panel. The panelists were Victor Lund, CEO and Founder of the WAV Group Consulting, Jim Harrison, CEO of MLS Listings and Annie Ives, CEO of The MLS/CLAW™.
ABOUT SDAR | With more than 13,000 members, the Greater San Diego Association of REALTORS® is the largest trade association in the county. We help our members, who adhere to a code of ethics and professional standards, sell more homes. We also help people realize the dream of homeownership.

EIN Presswire does not exercise editorial control over third-party content provided, uploaded, published, or distributed by users of EIN Presswire. We are a distributor, not a publisher, of 3rd party content. Such content may contain the views, opinions, statements, offers, and other material of the respective users, suppliers, participants, or authors.