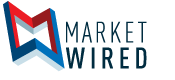 Bingo Nation Announces Name Change Signals New Operational Phase
/EINPresswire.com/ -- LAS VEGAS, NEVADA--(Marketwired - Nov 16, 2016) - Bingo Nation Inc. (OTC PINK:BLTO) (the "Company") is pleased to announce commencement of trading of the Company's common shares under stock ticker symbol (OTC PINK:BLTO).
The Company is also pleased to announce Mr. Robert Coleridge will continue as a Director of the Company. Mr. Coleridge, Company CEO commented: "The name change signals the beginning of a new operational phase for the Company. Our proprietary rights to license unique certified software, and advanced kiosk and smart phone technology to experienced tribal gaming operators creates a significant new business opportunity."
Bingo Nation™ uses secure certified technology to deliver unique benefits for participating tribal gaming operators:
custom, self-service, game dispensing kiosks with touch screen technology and on-screen advertising opportunities
secure tracking of players, game purchase habits and demographic information
smart phones with point-of-sale convenience while on Indian lands
increased gaming entertainment facility visits by younger players 21 to 45
freemium games that enable tribal partners to showcase gaming, recreation and hospitality facilities across their country
Class II proxy-player game management and games inspired by bingo delivered through certified technology with proven service expertise.
About Bingo Nation
Bingo Nation (OTC PINK:BLTO) specializes in tribal gaming, freemium marketing, lottery and interactive technology-based products focused on building memorable brand experiences and more attainable jackpots with better entertainment value. Game participation that plays to a winner. Our portfolio includes innovative proxy-player tribal gaming management, interactive advertising, and game sales via self-serve kiosks, smart phones, and tracking via secure cloud based customer accounting systems. For more information, please visit BingoNationUSA.com.
Forward-Looking Statements
In this press release, the Company makes "forward-looking statements" within the meaning of the U.S. Private Securities Litigation Reform Act of 1995. Forward-looking statements describe future expectations, plans, results or strategies and can often be identified by the use of terminology such as "may," "will," "estimate," "intend," "plan," "continue," "believe," "expect," "anticipate," "target," "should," "could," "potential," "opportunity," "goal," or similar terminology. These statements are based upon management's current expectations, assumptions and estimates and are not guarantees of timing, future results or performance. Actual results may differ materially from those contemplated in these statements due to a variety of risks and uncertainties and other factors, including, among other things: competition; U.S. and international economic and industry conditions, including declines in or slow growth of gross gaming revenues or lottery retail sales, reductions in or constraints on capital spending by gaming or lottery operators and bankruptcies of, or credit risk relating to, customers; limited growth from new gaming jurisdictions, and slow adoption of the Company's technology in casinos in existing jurisdictions; opposition to legalized gaming or the expansion thereof; inability to adapt to, and offer products that keep pace with, evolving technology; inability to develop successful gaming concepts and content; laws and government regulations, including those relating to gaming licenses and environmental laws; inability to identify and capitalize on trends and changes in the gaming, lottery and interactive industries; dependence upon key providers in our social gaming business; inability to retain or renew, or unfavorable revisions of, existing contracts, and the inability to enter into new contracts; level of our indebtedness, higher interest rates, availability or adequacy of cash reserves, cash flows and liquidity to satisfy indebtedness, other obligations or future cash needs; inability to reduce or refinance our indebtedness; restrictions and covenants in our debt agreements, including those that could result in acceleration of the maturity of our indebtedness; protection of our intellectual property, inability to license third party intellectual property, and the intellectual property rights of others; security and integrity of our software and systems and reliance on or failures in our information technology systems; natural events that disrupt our operations or those of our customers, suppliers or regulators; inability to benefit from, and risks associated with, strategic equity investments and relationships.
Additional information regarding risks, uncertainties and other factors that could cause actual results to differ materially from those contemplated in forward-looking statements is included from time to time in our filings with the SEC, including the Company's current reports on Form 8-K, quarterly reports on Form 10-Q and its latest annual report on Form 10-K filed with the SEC (including under the headings "Forward Looking Statements" and "Risk Factors"). Forward-looking statements speak only as of the date they are made and, except for the Company's ongoing obligations under the U.S. federal securities laws, the Company undertakes no obligation to publicly update any forward-looking statements whether as a result of new information, future events or otherwise.