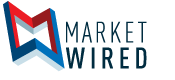 Media Advisory/Technical briefing for Media: Canadian Coast Guard Request for Information for potential interim vessel capacity
/EINPresswire.com/ -- OTTAWA, ONTARIO--(Marketwired - Nov 16, 2016) - Members of the media are invited to join a technical briefing teleconference on the issuance of a Request for Information (RFI) to address Canadian Coast Guard potential interim capacity requirements.
Senior officials will make a short presentation and will be available for questions.
Date: Thursday, November 17, 2016
Time: 1:30 p.m. ET
Location: Teleconference details will be provided upon registration
Notes to editor / news director:
Interested media must register with the Department of Fisheries and Oceans Media Relations at (613) 990-7537 or Media.XNCR@dfo-mpo.gc.ca by 1:00 p.m. ET, Thursday, November 17, 2016.
Internet: http://www.dfo-mpo.gc.ca
Follow us on Twitter! www.Twitter.com/DFO_MPO
For more information about the Canadian Coast Guard, visit www.ccg-gcc.gc.ca.
Follow us on Twitter! www.Twitter.com/CCG_GCC