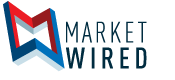 Gaming Nation Completes Asset Sale of Fantasy Feud Participants to Fantasy Aces
/EINPresswire.com/ -- TORONTO, ON--(Marketwired - November 16, 2016) - Gaming Nation Inc. (the "Corporation" or "Gaming Nation") (TSX VENTURE: FAN) is pleased to announce that it has completed the previously announced sale of certain assets of Fantasy Feud to Fantasy Aces Daily Fantasy Sports Corp. ("Fantasy Aces") (TSX VENTURE: FAS) (OTCQB: FASDF). Fantasy Aces purchased the active daily fantasy sports participants in the database of Fantasy Feud Inc. for a purchase price of C$454,250 (the "Acquisition"). Fantasy Aces paid the Corporation a cash payment of C$25,000, with the remainder of the purchase price being paid by way of 6,132,143 common shares of Fantasy Aces ("Common Shares") at a price of C$0.07 per Common Share. The completion of the Acquisition is subject to final TSX Venture Exchange ("TSVX") acceptance.
As a result of the Acquisition, Gaming Nation owns a total of 6,132,143 Common Shares, representing approximately 12.7% of the issued and outstanding voting securities of Fantasy Aces on a non-diluted basis and is now an insider of Fantasy Aces. The Common Shares were acquired for investment purposes and the Corporation may increase or decrease their beneficial ownership or control depending on market or other conditions. A copy of the Early Warning Report may be found on Fantasy Aces' SEDAR profile at www.SEDAR.com.
ABOUT GAMING NATION INC.:
Gaming Nation Inc. (TSX VENTURE: FAN) provides technology and information platforms to the sports and entertainment industry. The company's platforms include 5050 Central, an electronic real-time raffle system, and sports information websites Fantasy Guru, FantasyGuruElite and Pick Nation. The head office of Gaming Nation is located at 400 - 50 Minthorn Blvd., Thornhill ON L3T 7X8.
For more information visit, www.gamingnationinc.com
Neither the TSX Venture Exchange nor its Regulation Services Provider (as that term is defined in the policies of the TSX Venture Exchange) accepts responsibility for the adequacy or accuracy of this release.
Reader Advisory
Certain information set forth in this news release contains forward-looking statements or information ("forward-looking statements"). By their nature, forward-looking statements are subject to numerous risks and uncertainties, some of which are beyond Gaming Nation Inc.'s control, including the impact of general economic conditions, industry conditions, currency fluctuations, operational risks, competition from other industry participants, stock market volatility, and the ability to access sufficient capital from internal and external sources. Although Gaming Nation Inc. believes that the expectations in its forward-looking statements are reasonable, its forward-looking statements have been based on factors and assumptions concerning future events which may prove to be inaccurate. Those factors and assumptions are based upon currently available information. Such statements are subject to known and unknown risks, uncertainties and other factors that could influence actual results or events and cause actual results or events to differ materially from those stated, anticipated or implied in the forward-looking statements. Accordingly, readers are cautioned not to place undue reliance on the forward-looking statements, as no assurance can be provided as to future results, levels of activity or achievements. Risks, uncertainties, material assumptions and other factors that could affect actual results are discussed in our public disclosure documents available at www.sedar.com. Furthermore, the forward-looking statements contained in this document are made as of the date of this document and, except as required by applicable law, Gaming Nation Inc. does not undertake any obligation to publicly update or to revise any of the included forward-looking statements, whether as a result of new information, future events or otherwise. The forward-looking statements contained in this document are expressly qualified by this cautionary statement.
Contact:
Scott Secord
President and CEO
416‐479‐3873

For investor inquiries, please contact:
Joann Head
jhead@gamingnationinc.com