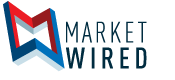 Epcon breaks ground on six new communities across five states
/EINPresswire.com/ -- Home building franchise continues strategic expansion in banner year of growth
Many Epcon communities are anchored by a Clubhouse, which typically has amenities such as an outdoor pool where residents can socialize.
Click here for high-resolution version
Epcon's ranch-style homes are built following copyrighted floor plans and especially appeal to the 55+ demographic, who are the majority of new home buyers.
Click here for high-resolution version
DUBLIN, OH--(Marketwired - November 16, 2016) - Building on momentum in 2016, Epcon Communities Franchising, the 40th-largest home builder in the U.S. and the 22nd-largest privately owned home building company in the country (Builder Magazine, May 2016), announces the development of six new communities in Ohio, North Carolina, Texas, Indiana and Wisconsin.

2016 marks 30 years in the industry for Epcon and 20 years in franchising. The home building franchise also launched an expanded slate of copyrighted floor plans this year, including duplex and triplex styles, and made the American Porch Collection part of its popular suite of ranch-style home offerings.

Epcon's focus on community and lifestyle translates to its portfolio of low-maintenance, ranch-style homes that are popular with a wide cross-section of home buyers, especially the 55+ demographic. According to a Metrostudy report, the 55+ market comprises the majority (52%) of new home buyers.
Epcon's new communities indicate continued demand
Epcon's strategic expansion, through both corporate and Franchise Builder locations, is testament to the popularity of the homes and communities. The six new communities breaking ground include:

Pond View Estates, Appleton, WI
These ranch-style luxury homes will be located in an idyllic country setting in Appleton, which is tucked into northeastern Wisconsin near Lake Michigan and the northern end of Lake Winnebago.

Ladera Mansfield, Mansfield, TX
Developed by Epcon Franchise Builder Keller Lifestyle Communities, the Ladera Mansfield homes offer six popular Epcon models -- the Verona, the Palazzo, the Torino, the Portico, the Promenade and the Salerno. The 1,500-2,700 sq. ft. homes have 2-3 bedrooms, 2-3 baths and a private outdoor courtyard. The community enjoys a prime location with proximity to the major metropolitan hubs, Fort Worth and Dallas.

The Courtyards of Zionsville, Zionsville, IN
Located close to downtown Indianapolis, Zionsville has plenty of old-world charm with specialty shops and dining options perfectly suited to the lifestyle that Epcon home buyers appreciate. The new Epcon community, developed by Epcon Franchise Builder Neer Development, is expected to be completed in the spring of 2017. The 1,500-2,700 sq. ft. homes will be built according to one of three models -- the Palazzo, Portico and Promenade -- and will have the option of including a bonus second floor suite.

Fairway Estates at Catawba Island Club, Port Clinton, OH
Expanding in Ohio, home of Epcon Franchising, this resort community is being developed by Epcon Franchise Builders Tony Corona and Thomas Bohlander of Fairway and Sunshine Development. The community is surrounded by an Arthur Hills 18-hole championship golf course, and Lake Erie and the Catawba Island Club are a short walk or golf cart ride away. A bonus for homeowners: they can subscribe to affordable golf club memberships, enjoy in-water docks and dry-stack storage for boats and other personal watercraft, or enjoy the many amenities in the Grand Clubhouse.
Courtyards at Wesley Chapel, Wesley Chapel, NC
Featuring 136 ranch-style homes, the Courtyards is one of two corporate-owned projects launched in North Carolina this year. The 1,500-2,700 sq. ft. homes are offered in three models: the Palazzo, Portico and Promenade. Residents can enjoy wooded walking paths and the amenities of a centrally located clubhouse.

The Courtyards at Andrews Chapel, Durham, NC
Located in Durham, home to Duke University and part of North Carolina's Research Triangle Park, this is the other new corporate building project in the Tar Heel State. Crossed with walking paths and anchored by a centrally located Grand Clubhouse, the community features 120 ranch-style homes built according one of three models: the Palazzo, Portico and Promenade.
Epcon Franchise Builders leverage marketing and expertise
When Epcon Franchise Builders build communities using tried and tested floor plans, they also rely on Epcon's expertise in a whole host of related areas. For example, Epcon provides national marketing materials and templates (for websites, direct mail, email, brochures, etc.) and step-by-step instructions on how to conduct pre-sale events and launch a new community -- with sample budgets included. Such efficiency of scale creates faster sell-through, allowing Franchise Builders a faster return on investment.

Epcon Franchise Builders enjoy the best of a fine-tuned, two-pronged approach: they build homes that appeal to home buyers, and they use Epcon's processes to build and sell these communities quickly and efficiently.

For more details about the Epcon franchise opportunity, visit www.epconfranchising.com.
Image Available: http://www.marketwire.com/library/MwGo/2016/11/16/11G122411/Images/Epcon_franchise_clubhouse_pool-4e25a35ba46caeef9c98bdcc1378cf34.jpg
Image Available: http://www.marketwire.com/library/MwGo/2016/11/16/11G122411/Images/Epcon_Housing_Community_House_-_Franchise-dcb7732258a38753a90b359c17b6e3af.jpg