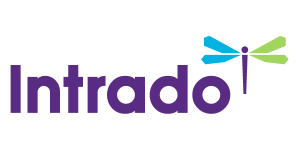 RGC Resources, Inc. Reports Record Earnings
/EIN News/ -- ROANOKE, Va., Nov. 16, 2016 (GLOBE NEWSWIRE) -- RGC Resources, Inc. (NASDAQ:RGCO) announced record consolidated Company earnings of $5,806,866 or $1.22 per share for the fiscal year ended September 30, 2016.  This compares to earnings of $5,094,415 or $1.08 per share for the year ended September 30, 2015.  CEO John D'Orazio stated, "The increase in earnings is attributable to improved utility margins associated with our infrastructure replacement programs and customer growth, and our investment in the Mountain Valley Pipeline (MVP)."  D'Orazio further commented, "The Company will continue to invest over the next 4-5 years in infrastructure replacement programs to enhance the safety and reliability of our gas distribution system for our utility subsidiary, Roanoke Gas Company.  Our investment in the MVP will also continue.  If approved, the MVP is scheduled to be in-service at the end of 2018."

Earnings for the quarter ending September 30, 2016 were $145,561 or $0.03 per share compared to $0.01 per share for the quarter ended September 30, 2015.  D'Orazio attributed the higher quarterly earnings primarily to higher utility margins, increased overhead capitalization and the MVP investment.
RGC Resources, Inc. provides energy and related products and services to customers in Virginia through its operating subsidiaries Roanoke Gas Company and RGC Midstream, LLC.
From time to time, the Company may publish forward-looking statements relating to such matters as anticipated financial performance, business prospects, technological developments, new products, research and development activities and similar matters.  The Private Securities Litigation Reform Act of 1995 provides a safe harbor for forward-looking statements.  In order to comply with the terms of the safe harbor, the Company notes that a variety of factors could cause the Company's actual results and experience to differ materially from the anticipated results or other expectations expressed in the Company's forward-looking statements.  Past performance is not necessarily a predictor of future results.
Summary financial statements for the fourth quarter and twelve months are as follows:
RGC Resources, Inc. and Subsidiaries
Condensed Consolidated Statements of Income
(Unaudited)
 
 
 
Three Months Ended
September 30,
 
Twelve Months Ended
September 30,
 
 
2016
 
2015
 
2016
 
2015
Revenues
 
$
9,980,265
 
 
$
9,733,404
 
 
$
59,063,291
 
 
$
68,189,607
 
Cost of sales
 
4,115,076
 
 
4,324,712
 
 
27,498,377
 
 
37,983,174
 
Gross margin
 
5,865,189
 
 
5,408,692
 
 
31,564,914
 
 
30,206,433
 
Equity in earnings of MVP
 
56,919
 
 
—
 
 
152,864
 
 
—
 
Other operating expenses, net
 
5,232,938
 
 
4,947,380
 
 
20,608,407
 
 
20,429,037
 
Interest expense
 
415,721
 
 
371,340
 
 
1,636,321
 
 
1,512,419
 
Income (loss) before income taxes
 
273,449
 
 
89,972
 
 
9,473,050
 
 
8,264,977
 
Income tax expense (benefit)
 
127,888
 
 
54,217
 
 
3,666,184
 
 
3,170,562
 
Net income (loss)
 
$
145,561
 
 
$
35,755
 
 
$
5,806,866
 
 
$
5,094,415
 
Net earnings per share of common stock:
 
 
 
 
 
 
 
 
Basic
 
$
0.03
 
 
$
0.01
 
 
$
1.22
 
 
$
1.08
 
Diluted
 
$
0.03
 
 
$
0.01
 
 
$
1.22
 
 
$
1.08
 
Cash dividends per common share
 
$
0.2025
 
 
$
0.1925
 
 
$
0.810
 
 
$
0.770
 
Weighted average number of common shares outstanding:
 
 
 
 
 
 
 
 
Basic
 
4,784,457
 
 
4,737,307
 
 
4,766,604
 
 
4,728,210
 
Diluted
 
4,794,244
 
 
4,739,745
 
 
4,773,175
 
 
4,731,676
 
 
 
 
 
 
 
 
 
 
 
 
 
 
Condensed Consolidated Balance Sheets
(Unaudited)
 
 
 
September 30,
Assets
 
2016
 
2015
Current assets
 
$
15,482,324
 
 
$
16,149,822
 
Total property, plant and equipment, net
 
132,128,138
 
 
118,629,552
 
Other assets
 
17,942,387
 
 
11,067,820
 
Total Assets
 
$
165,552,849
 
 
$
145,847,194
 
Liabilities and Stockholders' Equity
 
 
 
 
Current liabilities
 
$
28,497,053
 
 
$
23,202,984
 
Long-term debt, net of unamortized debt issuance costs
 
33,636,051
 
 
30,316,573
 
Deferred credits and other liabilities
 
47,752,673
 
 
39,486,646
 
Total Liabilities
 
109,885,777
 
 
93,006,203
 
Stockholders' Equity
 
55,667,072
 
 
52,840,991
 
Total Liabilities and Stockholders' Equity
 
$
165,552,849
 
 
$
145,847,194
 
 
 
 
 
 
 
 
 
 
Contact:          
John S. D'Orazio
President and CEO
Telephone: 540-777-3815