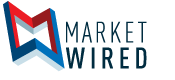 Hy-Vee and Inmar Announce Expanded and Extended Relationship
/EINPresswire.com/ -- Collaborative efforts will bring new offerings and personalized experiences to shoppers
WEST DES MOINES, IA and WINSTON-SALEM, NC--(Marketwired - November 16, 2016) - Hy-Vee, Inc. and Inmar, Inc. announced today that they have agreed to a multi-year extension of their relationship. The two companies will continue to work collaboratively on efforts to provide industry-leading, shopper-focused, data and technology solutions that deliver a superior shopper experience throughout Hy-Vee's more than 240 grocery stores across the Midwest.
Inmar provides critical support for Hy-Vee's digital coupon promotions, as well as efficient reconciliation of pharmacy payments. "Inmar is excited to announce a renewed and extended relationship with Hy-Vee and looks forward to continue delivering industry-leading intelligent commerce solutions that enable Hy-Vee to offer personalized experiences directly to their shoppers for years," said John Ross, President of the Inmar Promotion Network.
About Hy-Vee
Hy-Vee Inc. is an employee-owned corporation operating more than 240 retail stores across eight Midwestern states with sales of $9.8 billion annually. Hy-Vee ranks among the top 25 supermarket chains and the top 50 private companies in the United States. Supermarket News, the authoritative voice of the food industry, has honored the company with a Whole Health Enterprise Award for its leadership in providing services and programs that promote a healthy lifestyle. For more information, visit www.hy-vee.com.
About Inmar
Inmar, Inc. has touched anyone who has redeemed a coupon, filled a prescription or returned a product. We apply technology and data science to improve outcomes for consumers and those who serve them. As a trusted intermediary for over 35 years, we have unmatched access to billions of consumer and business transactions in real time. Our analytics, platforms and services enable engagement with shoppers and patients, and optimize results. For more information about Inmar's products and services, visit www.inmar.com.