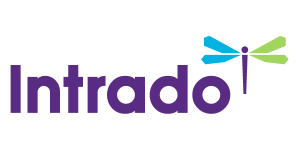 Stolt-Nielsen Limited: Competition Authorities Approve Stolt-Nielsen Limited's Acquisition of Jo Tankers
/EIN News/ -- London, United Kingdom, Nov. 16, 2016 (GLOBE NEWSWIRE) -- LONDON, November 16, 2016 - Stolt-Nielsen Limited (Oslo Børs: SNI) announced today that it received unconditional Competition Authority approvals of the Company's previously announced plans to acquire the chemical tanker operations of Jo Tankers. The acquisition is expected to be finalized before the end of November.
The transaction comprises 13 chemical tankers and a 50% share in a joint venture with eight chemical tanker newbuildings, representing an enterprise value of $575 million. The acquired ships would satisfy the tonnage-replacement needs of the Stolt Tankers' fleet for the next several years and add new trade routes that enhance the Company's global service capabilities.
Funding for the transaction has been secured through Stolt-Nielsen Limited's main commercial banks with a combination of bridge financing, secured term loans and corporate funds. The financing of the ships in the joint venture will be off balance sheet. The net addition to SNL's debt from this transaction will be about $465 million.  Following the transaction, available liquidity for the Company will be approximately $300 million.
For additional information please contact:
Jan Chr. Engelhardtsen
Chief Financial Officer
U.K. +44 (0) 20 7611 8972
j.engelhardtsen@stolt.com
Jens F. Grüner-Hegge
V.P. Corporate Finance
U.K. +44 (0) 20 7611 8985
j.gruner-hegge@stolt.com
About Stolt-Nielsen Limited
Stolt-Nielsen Limited (SNL or the "Company") is a leading global provider of integrated transportation solutions for bulk liquid chemicals, edible oils, acids, and other specialty liquids through its three largest business divisions, Stolt Tankers, Stolthaven Terminals and Stolt Tank Containers. Stolt Sea Farm produces and markets high quality turbot, sole, sturgeon, and caviar. Stolt-Nielsen Gas develops opportunities in LPG and LNG shipping and distribution. Stolt-Nielsen Limited is listed on the Oslo Stock Exchange.
This information is subject of the disclosure requirements pursuant to section 5-12 of the Norwegian Securities Trading Act.
Forward-Looking Statements
This press release contains "forward-looking statements" based on information available to the Company on the date hereof, and the Company assumes no obligation to update any such forward-looking statement. These statements may be identified by the use of words like "anticipate," "believe," "estimate," "expect," "intend," "may," "plan," "project," "will," "should," "seek," and similar expressions. The forward-looking statements reflect the Company's current views and assumptions and are subject to risks and uncertainties. The Company does not represent or warrant that the Company's actual future results, performance or achievements will be as discussed in the those statements, and assumes no obligation to, and does not intend to, update any of those forward-looking statements other than as may be required by applicable law.

This information is subject to the disclosure requirements pursuant to section 5-12 of the Norwegian Securities Trading Act.