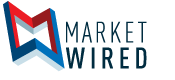 Celebrate Canada's 150th Birthday in Unique Colours and Styles by KORITE
/EINPresswire.com/ -- Ammolite Jewellery and Keepsake Collection Sparks Pride at Affordable Prices
CALGARY, ALBERTA--(Marketwired - Nov 16, 2016) -
Note to editors: There is a photo associated with this press release.
KORITE is ready to help Canadians bring out their true colours in preparation for Canada's 150th birthday celebrations in 2017. The proud Canadian gemstone and jewellery company has been licensed as a jewellery supplier by the Government of Canada for the nation's milestone, bringing ammolite to the forefront. The gemstone is set in beautifully designed Canadian symbolic keepsakes and jewellery as a new collection of everyday wearable accessories.
"The colourful and natural expression of ammolite is a representation of Canada's rich history, cultural mosaic and natural beauty," says Amarjeet Grewal, VP of Operations and Merchandising. "Canada's gemstone is the official marker of national pride and we know that it will inspire Canadians to celebrate another 150 years."
KORITE's ammolite gemstone is deeply rooted with Canadian presence and is found only in Southern Alberta's Bearpaw Formation. The gemstone has been historically celebrated by the Blackfoot First Nation, tied to traditional folklore with great tales that detail the Buffalo Stone or Iniskim presence.
Recognized for its vibrancy, colour and brilliance, the ammolite gemstone will be offered at select retailers nationwide and will be gifted to dignitaries around the world to promote Canadian patriotism. There will be 20 keepsakes to collect with a retail price range at $79.95 and $150.00. Set in silver plate or sterling 925 silver, the wearable accessories will showcase KORITE's signature settings.
"Ammolite's designation as the exclusive gemstone for Canada's national celebration is a milestone for KORITE so we can continue to raise awareness that Canada still has a lot to offer," says Jay Maull, President of KORITE. "As the primary supplier for legally mined ammolite, KORITE is here to represent Canada positively with continued efforts to introduce the gemstone internationally."
KORITE will launch the line to all Canadians through The Shopping Channel effective December 11, 2016 for those looking for special holiday items. Product will be available to retailers following this launch.
The company encourages Canadians to share the ammolite keepsakes with friends and family locally and abroad to spread the message of unity, independence and cultural diversity in Canada.
ABOUT KORITE
KORITE is the direct source of the finest ammolite available. Since 1979, KORITE has been the largest, most trusted source of the colourful gemstone and it controls more than 90 per cent of the world's known ammolite resources. The KORITE mine is the only fully operational, legal commercial ammolite mine in the entire world. The company, its discovery team, craftspeople, designers and sales professionals stand by quality and professional confidence at every stage of its International operations. In addition to mining ammolite, KORITE's design and production division sells fine jewellery around the world in more than 28 countries.
KORITE brings out your true colours. Engage with @koriteammolite on our social media channels: Twitter, Facebook and Instagram.
To view the photo associated with this press release, please visit the following link: http://www.marketwire.com/library/20161116-Canada%20150%20Pin800.jpg