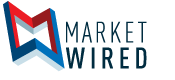 Unbounce Named One of Canada's Fastest Growing Technology Companies
/EINPresswire.com/ -- Deloitte Announces Technology Fast 50(TM) and Fast 500(TM) Winners
VANCOUVER, BC--(Marketwired - Nov 16, 2016) - Unbounce, the world's leading landing page and conversion marketing platform, has been recognized as one of Canada's fastest-growing technology companies by the Deloitte Technology Fast 50™ awards program. Unbounce ranked 14th by generating revenue growth of 864 percent between 2012 and 2015 and demonstrating a relentless focus on technological innovation, customer support and marketing thought leadership. Unbounce also ranked 120th on the Deloitte Fast 500™ list. The company was named alongside other Canadian technology businesses including Urthecast, Canada Drives and Traction on Demand.
The Deloitte Technology Fast 50™ program celebrates companies within the Canadian technology space with the highest percentage revenue growth between 2012 and 2015, highlighting their leadership, innovation and excellence. The program augments the broader Deloitte North American Technology Fast 500™ program.
Vancouver-based Unbounce was founded by six entrepreneurs in 2009 when the term "landing page" was little more than a marketing buzzword. Since then, Unbounce has exploded to a team of more than 170 people, 14 million in annual revenue, 13,000 paying customers, and more than one billion visitors to landing pages built in Unbounce every year, all while pushing landing pages into the marketing mainstream. The company's impressive growth trajectory has been fueled by its powerful drag and drop builder that allows marketers to quickly create, launch and test landing pages and website overlays without web developers. While its landing page technology put this company on the map, Unbounce recently expanded its product offering with the launch of Unbounce Convertables, a new digital marketing tool that allows marketers to drive more leads, sales and signups from their existing website without web developers.
"Since our start, the Unbounce team has set out to empower marketers to grow their businesses by creating great marketing experiences," said Rick Perreault, CEO and Co-Founder of Unbounce. "Seven years and a lot of hard work later, we've built a high growth business, a people-first culture that we're proud of, and the leading landing page platform in the world. This recognition demonstrates our team's commitment to delivering a great product that helps businesses grow in a meaningful way. We're humbled and honoured to be recognized amongst some of the most innovative technology companies in North America."
To qualify for the Deloitte Technology Fast 50™ ranking, companies must have been in business for at least four years, have revenues of at least $5 million, be headquartered in Canada, own proprietary technology, conduct research and development activities in Canada and invest a minimum of five percent of gross revenues in R&D.
About Unbounce:
Since 2009, Unbounce has helped digital marketers and agencies increase website and campaign conversions. Unbounce's landing page and conversion marketing platform allows marketers to quickly create, launch and test high-converting landing pages and website overlays without developers. With unrivalled security and customer support, global hosting and 99.99% server uptime, Unbounce powers 9 million conversions per month for more than 13,000 customers worldwide. For more information about Unbounce please visit Unbounce.com or Unbounce blog.
About the Deloitte Technology Fast 50™
The Deloitte Technology Fast 50™ program is Canada's pre-eminent technology awards program. Celebrating business growth, innovation and entrepreneurship, the program features three distinct categories including the Technology Fast 50™ Ranking, Companies-to-Watch Awards (early-stage Canadian tech companies in business less than four years, with the potential to be a future Deloitte Technology Fast 50™ candidate) and the Leadership Awards (companies that demonstrate technological leadership and innovation within the industry.) Program sponsors include Deloitte, Bank of Montreal, Bennett Jones, OMERS Ventures and Vistara Capital Partners. For further information, visit www.fast50.ca.