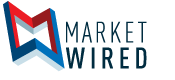 Five John Marshall Alumni Named to Chicago Lawyer's 2016 "Forty Under 40"
/EINPresswire.com/ -- CHICAGO, IL--(Marketwired - November 16, 2016) - John Marshall congratulates its alumni who have been named to this year's Chicago Lawyer "Forty Under 40" list of attorneys:
Adam Codilis '09 is the vice president, client relationship manager and an attorney at Codilis & Associates in Burr Ridge, Illinois where he practices in creditor's rights, mortgage foreclosure, bankruptcy, litigation and REO transactions.
Jeremy Geller '02 is a partner at Trapp & Geller in Chicago where he handles all aspects of personal injury law including automobile accidents, premises liability, medical malpractice, construction negligence and worker's compensation cases.
Jacob Goldstein '06 is a partner at Hall, Prangle & Schoonveld in Chicago and is a member of the firm's litigation, transportation and appellate practice groups. His litigation practice focuses on commercial litigation, aviation litigation, employment litigation and professional liability matters.
Bradley Schulman '05 is an attorney at Motherway & Napleton in Chicago where he practices in medical malpractice and other personal injury litigation including birth injuries, catastrophic injuries and wrongful death cases.
Morgan Stogsdill '06 is a partner with Beermann, Pritikin, Mirabelli & Swerdlove in Chicago where she practices in the areas of matrimonial law and family law.