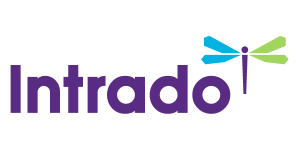 Lockridge Grindal Nauen P.L.L.P. Announces Filing of a Securities Class Action Against Centene Corporation
/EIN News/ -- MINNEAPOLIS, Nov. 16, 2016 (GLOBE NEWSWIRE) -- Lockridge Grindal Nauen P.L.L.P. announces that a class action has been commenced in the United States District Court for the Central District of California on behalf of purchasers of Centene Corporation ("Centene" or the "Company") (NYSE:CNC) securities between April 26, 2016 through September 6, 2016 (the "Class Period").

If you are a member of the proposed Class, you may move the Court to serve as a lead plaintiff for the Class on or before January 13, 2017.  You do not need to be a lead plaintiff in order to share in any recovery that may be obtained.
The Complaint alleges that Defendants made materially false and/or misleading statements concerning the recent acquisition of Health Net as well as failed to disclose material adverse facts about the Company's business, operations, and prospects, including the underperformance of Health Net legacy insurance programs and the need to increase reserves to offset losses caused by these programs. The complaint further alleges that Defendants failed to inform investors: 1) that certain Health Net insurance programs were significantly underperforming; 2) that Health Net's insurance plans were generating material losses; 3) that Centene had overstated Health Net's financial prospects; and 4) that, as a result of the foregoing, Defendants' statements about Centene's business, operations, and prospects were false and misleading and/or lacked a reasonable basis.
If you purchased Centene Corporation stock during the Class Period, or have any questions concerning this notice or your rights with respect to this matter, please contact:
Gregg M. Fishbein, Esq. (gmfishbein@locklaw.com)   
Lockridge Grindal Nauen P.L.L.P.
100 Washington Avenue South, Suite 2200
Minneapolis, MN 55401
(612) 339-6900