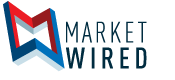 Saving Lives When Holiday Eating Turns Deadly
/EINPresswire.com/ -- Deaths and hospitalizations spike during the holidays for people with prior surgeries; Harvard surgeon weighs in on a new non-surgical therapy that is saving lives
GAINESVILLE, FL--(Marketwired - November 16, 2016) - Year-end holidays -- an ideal time to celebrate great food with friends. But for many Americans, that holiday meal may be their last. Adhesions (internal scars) from a prior surgery or infection can squeeze the intestines shut, turning a fun get-together into a life-threatening event according to Clear Passage Physical Therapy.
While a laparoscopy, C-section or other surgery can improve a person's life, adhesions form after most abdominal or pelvic surgeries, according to a multi-decade study in Digestive Surgery (Liakakos et al, 2001). When these glue-like scars spread to the intestine, they can totally stop food from moving through the body, creating an emergency life-threatening incident. A large holiday meal is the triggering event for many people.
Dorise Hunt knows this all too well. She suffered her first intestinal obstruction several years after an abdominal surgery. "The pain was horrific," she said. "The doctor said I would die if I did not have surgery." The surgery saved her life, but it also created new adhesions and more obstructions in subsequent years. "I dreaded the holidays; I'd often be hospitalized and undergo surgery toward the end of the year," she said.
Over the next three years, Dorise underwent seven abdominal surgeries for adhesions and obstructions. "I was on a merry-go-round of pain, obstruction and surgery," she said. "My doctors had scheduled my eighth surgery when I found an effective non-surgical treatment."
Several recent studies examine this non-surgical therapy, the Clear Passage Approach™, to stop recurring obstructions. Harvard surgeon Dr. Janey Pratt said, "One of my patients chose that therapy after multiple obstruction surgeries. I was skeptical at first, but his response was amazing; it allowed us to avoid surgery. Other patients I referred have had similarly great outcomes. It's refreshing to have an alternative to surgery in some cases."
Physical therapist Belinda Wurn, who was formative in developing the therapy, explains that "adhesions consist of tiny strands of collagen that join together as the first step in healing from surgery, infection or endometriosis. Once they form, they tend to remain in the body for a lifetime, sometimes growing to encompass nearby areas. The therapy appears to deform and detach the adhesions without surgery."
The non-surgical treatment worked well for Dorise. She was able to cancel her eighth surgery and has not had another - now nine years after receiving the therapy.
"Calls for our therapy peak around the end of the year, due to holiday over-indulging. If you have ever had a surgery in your abdomen or pelvis, it is likely that you have some adhesions in that area. My best advice is to be cautious, stick with softer foods, and stop eating before you get full," Wurn said.
Clear Passage Physical Therapy has focused on reducing adhesions without surgery for over 25 years. The therapy, which can be completed in as little as five days, is available at locations in the U.S. and United Kingdom. For more information about the therapy, visit www.ClearPassage.com.
Attachment Available: http://www.marketwire.com/library/MwGo/2016/11/16/11G122318/Fact_sheet_on_adhesions_and_bowel_obstructions_-_1-aef0c7fee14ba5f2971bc555df211117.pdf