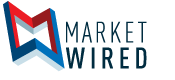 Earth Alive Clean Technologies Receives Final Government Registration for Its Soil Activator(TM) Microbial Fertilizer in Ecuador
/EINPresswire.com/ -- MONTREAL, QUEBEC--(Marketwired - Nov 16, 2016) - Earth Alive Clean Technologies Inc. (CSE:EAC)(CSE:EAC.CN) ("Earth Alive" or the "Company"), a leading Canadian Clean-Tech company, developer and manufacturer of state-of-the-art microbial technology-based products for sustainable agriculture and mining, is pleased to announce that the Ministry of Agriculture in Ecuador has issued a final registration free of sale document for the Company's microbial biofertilizer, Soil Activator™.
Ecuador's agriculture market, and specifically its banana sector, is crucial for the national economy, employment and the country's trade-balance. Ecuador is the largest banana exporter worldwide with a 30% share of total bananas exported,1 supplying between 5.3 and 6 million tonnes of banana to world markets.2 Banana exports from Ecuador were worth US$2.8 billion in 2015, the highest in the world.3
Earth Alive Soil Activator™ received registration following a complex and rigorous regulatory process requiring the product to satisfy technical and legal standards established by the national regulatory agency, and to demonstrate agronomic efficacy in official field studies performed in Ecuador.
Michael Warren, Earth Alive's VP Agriculture Global Operations, commented, "Ecuador is a key market and an important player in several high-value export crops. Earth Alive's entrance into the Ecuadorian market means being able to introduce Soil Activator™ to the banana capital of the world. It represents a great opportunity to consolidate our expertise in various crops and provide Ecuadorian growers with effective organic tools to improve their productivity and livelihood. We strongly believe that the use of Soil Activator™ will promote environmentally sustainable agriculture."
Guido Sandoval, Technical Director for Brenntag Ecuador stated, "My sincere congratulations to Earth Alive in receiving the registration after satisfying all the requirements that our government demanded. We have been evaluating the product's positive effect in several crops and particularly in banana - this achievement is an important step for our farmers to have access to the benefits that Soil Activator™ generates in the field. We have identified over 160 thousand hectares of banana production, 12% of those are organic and 88% are conventional. In terms of gross production value, bananas are the fourth most important food crop in the world after rice, wheat and maize. Our clients in the banana industry demand performance and profitability, not only for the immediate effect on productivity, but also for the value of regenerating the soil's biological richness."
"We have commenced significant commercial trials in bananas, rice, roses and ornamental flowers, and broccoli, and the preliminary results are very encouraging," stated Ms. Paola Correal, Director of Agriculture Operations for Earth Alive. Ms. Correal added, "We look forward to continuing our work with the Brenntag Ecuador agriculture team - it is the largest and one of the most profitable branches of Brenntag Latin America's agriculture business. We are working strategically throughout the entire country, from the interior mountain zone to the coastal zone, in order to serve the vast variety of crops produced in Ecuador."
Mr. Sandoval stated, "Brenntag is a significant player in Ecuador's mineral fertilizer market, with sales of 95,000 MT per year representing approximately 20% of the Ecuadorian market. Our main interest is to work towards sustainable agriculture where organic and biological inputs work together to show their benefits. Soil Activator™ is giving us satisfactory results: we have produced and sold 600 MT of mineral fertilizer inoculated with Soil Activator™ into the banana and rice sectors, and we are finding positive synergies. In my 24 years of experience with mineral fertilizers, I am seeing how organic and biological technologies are the present and future of agriculture. Our Biormix fertilizer line which blends mineral fertilizers with organic-biological inputs is registering some of the highest banana yields in the country. All this is thanks to Soil Activator™ and its beneficial effects on the most valuable part of agricultural production: the soil biota."
Shipments of Soil Activator™ to Ecuador are expected in December 2016.
Sources:
1 PROECUADOR, www.proecuador.gob.ec online: http://www.proecuador.gob.ec/wp-content/uploads/2016/09/PROEC_AS2016_BANANO.pdf
2 FAO,www.fao.org, online: http://www.fao.org/fileadmin/templates/est/COMM_MARKETS_MONITORING/Bananas/Documents/Banana_Information_Note_2014-_rev.pdf
3 Worldstoexports,www.worldstoexports.com online: http://www.worldstopexports.com/bananas-exports-country/
About Earth Alive Clean Technologies:
Earth Alive aims to be a key player in world markets of environmentally sustainable industrial solutions. The company works with the latest innovations in microbial technology to formulate and patent innovative products that can tackle the most difficult industrial challenges, once only reserved to environmentally harmful chemicals and additives. The company is focused on environmental sustainability in 1) dust control for the mining industry, and 2) the agriculture industry.
For additional company information, please visit: www.earthalivect.com
The CSE has neither approved nor disapproved the contents of this press release. The CSE does not accept responsibility for the adequacy or accuracy of this release.
Forward-Looking Information
Except for statements of historical fact, this news release contains certain forward-looking statements within the meaning of applicable securities law. Forward-looking statements are frequently characterized by words such as "plan", "expect", "project", "intend", "believe", "anticipate", "estimate" and other similar words, or statements that certain events or conditions "may" occur. Although Earth Alive believes that the expectations reflected in the forward-looking statements are reasonable, there can be no assurance that such expectations will prove to be correct. Such forward-looking statements are subject to risks and uncertainties that may cause actual results, performance or developments to differ materially from those contained in the statements. Except as required under applicable securities legislation, the Company undertakes no obligation to publicly update or revise forward-looking information, whether as a result of new information, future events or otherwise.