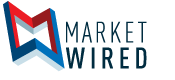 Cooperative of American Physicians Appoints Deidri Hoppe President and CEO of its Physicians Insurance Agency
/EINPresswire.com/ -- Insurance Industry Veteran to Lead Dedicated Agency; Expand Suite of Member Benefits
Deidri Hoppe
Click here for high-resolution version
LOS ANGELES, CA--(Marketwired - November 16, 2016) - The Cooperative of American Physicians, Inc. (CAP) today announced the promotion of Deidri (Dee) Hoppe to President and CEO of the CAP Physicians Insurance Agency, Inc. (CAP Agency), a wholly owned subsidiary of the organization. Ms. Hoppe joined CAP in 2011 and previously held the position of vice president, overseeing the property casualty insurance division for CAP Agency.
"During her tenure with CAP to date, Dee has proven herself to be a dynamic leader with a deep understanding of our members' risk profiles and subsequent insurance needs," said Sarah Pacini, CEO of CAP. "As such, she is well-positioned to drive the strategic direction of CAP Agency and ensure that it is offering maximum value to the physicians that rely on us every day for expert counsel and superior product offerings."
The CAP Physicians Insurance Agency board recently voted to appoint Ms. Hoppe to her new position, in which she will provide direction and guidance to the agency's employees to maximize insurance dividends and offer outstanding insurance support to all CAP physician members.
Ms. Hoppe has over 30 years of experience in the insurance industry, with a vast amount of knowledge on both the carrier side and the broker side, allowing her to assist clients in all aspects of their insurance coverage. Prior to joining CAP, Ms. Hoppe served as Vice President of Property Casualty for AIG insurance company, and Director of Consulting at Aon Risk Management. In her role as director at Aon Risk Management, Ms. Hoppe was responsible for 20 consultants in five different Aon offices and worked with high visibility clients to improve their insurance programs.
"Dee's extensive experience and alignment with CAP's long-term goals make her a natural fit for this role," said Cindy Belcher, Chief Operating Officer of CAP. "We're confident that her considerable expertise, combined with her natural leadership skills, will continue to contribute significantly to the positive trajectory and growth of our organization."
Ms. Hoppe added, "I am looking forward to identifying new and innovative means of helping our CAP physician members ensure successful management of their practices, while offering meaningful support to our agency team in their daily roles to facilitate broader growth across the CAP organization."
CAP Physicians Insurance Agency, Inc (CAP Agency) provides five essential insurance benefits to all CAP members: Life; Disability; MedGuard; Employment Practice Plan; and CyberRisk, as well as add-ons for these important coverages. CAP agency insurance professionals also provide insurance consulting and other related insurance products which CAP members need to protect their medical practices. At the request of its members, CAP agency recently expanded the offerings to add Group Personal Excess Liability (Umbrella insurance), Personal Lines insurance and Health Insurance.
Ms. Hoppe is a graduate of Southern Illinois University, where she earned Bachelor of Science degrees in both Psychology and French. She is also a licensed California property casualty and life health and accident insurance broker, as well as a certified trainer of leadership programs such as "The Seven Habits of Highly Successful People", and "First Things First".
About the Cooperative of American Physicians, Inc.
The Cooperative of American Physicians, Inc. (CAP), established in 1975, offers medical professional liability protection and risk management services to more than 12,000 of California's finest physicians through the Mutual Protection Trust. In 2013, CAP organized CAPAssurance, a Risk Purchasing Group, to bring liability insurance coverage to member hospitals, health care facilities, and large medical groups. Based in Los Angeles, CAP also has offices in San Diego, Orange County, Sacramento, and Palo Alto. For more information, visit www.CAPphysicians.com. CAP is licensed as a California surplus lines broker (License. No. 0B72723). The insurance products provided under the CAPAssurance program are issued by a "non-admitted" or "surplus line" insurer that is not licensed by the State of California.
Follow CAP on Twitter @CAPphysicians for industry trends, subscribe to its YouTube channel to hear from industry experts; connect with CAP on LinkedIn to engage with company leaders, and find information on its key milestones and achievements on Facebook.
Image Available: http://www.marketwire.com/library/MwGo/2016/11/16/11G122291/Images/Dee_Hoppe_2016-2820aa03899f9557878ec2dcd9d27bb9.jpg

Contact:
Emma Smith
esmith@kcsa.com
212-896-1251