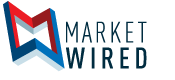 Marijuana Breathalyzer Moves Closer to Reality -- CFN Media
/EINPresswire.com/ -- REDONDO BEACH, CA--(Marketwired - Nov 16, 2016) -  CFN Media Group, the leading creative agency and digital media network dedicated to legal cannabis, recently published an article highlighting the advancements in the development of a portable marijuana breathalyzer by Cannabix Technologies (OTC PINK: BLOZF).
The November elections expanded cannabis access to more than a quarter of the United States population, with voters in California, Nevada, and Massachusetts endorsing recreational marijuana use in statewide votes. At the same time, Canadian Prime Minister Justin Trudeau is in the process of drafting recreational marijuana laws to supplement the country's existing nationwide medical marijuana regulatory framework.
Law enforcement officials have expressed growing concern over these trends. A review of 60 studies presented in 1995 at the International Conference on Alcohol, Drugs, and Traffic Safety found that marijuana impairs all the cognitive abilities needed for safe driving, including tracking, motor coordination, visual function, and divided attention. The problem is that roadside detection of THC has been an elusive technology to master.
The most effective roadside detection device would be a breathalyzer, since it is easy to administer and delivers instant results. It is well documented that there is currently no marijuana breathalyzer available for wide use as of yet. Cannabix Technologies of Vancouver, BC has been working on developing a marijuana breathalyzer that would be used as a point of care device. Its patent pending breathalyzer uses FAIMS (high-field asymmetric waveform ion mobility spectrometry) technology (in collaboration with the University of Florida) to achieve a highly sensitive device that would be capable of detecting THC in breath.
On November 11, the company released images of its Beta 2.0 Cannabix Marijuana Breathalyzer and provided a progress update. The new prototype includes a robust detection system and components platform that will be used in an eventual finalized product. The prototype has provided excellent sensitivity in lab testing and will be utilized to conduct scientific studies with live marijuana users to test for accuracy and sensitivity.
There are many potential problems with assessing the impairment of high drivers. For example, Colorado relies on blood tests and a 5 nanogram THC limit when prosecuting offenders. The problem is that THC tends to be stored in fat cells and continue to show on blood tests long after the 'high' effect has worn off for the user. Breath-based tests could eliminate some of these issues by testing for recent consumption paired with an upper legal limit.
Follow the link to read the full article: http://www.cannabisfn.com/marijuana-breathalyzer-moves-closer-to-reality/
Learn how to become a CFN Media featured company, brand or entrepreneur: http://www.cannabisfn.com/become-featured-company/
Download the CFN Media iOS mobile app to access the world of cannabis from your smart phone: https://itunes.apple.com/us/app/cannabisfn/id988009247?ls=1&mt=8
Or visit our homepage and enter your mobile number under the Apple App Store logo to receive a download link text on your iPhone: http://www.cannabisfn.com
About CFN Media
CFN Media (CannabisFN) is the leading creative agency and media network dedicated to legal cannabis. We help marijuana businesses attract investors, customers (B2B, B2C), capital, and media visibility. Private and public marijuana companies and brands in the U.S. and Canada rely on CFN Media to grow and succeed.
Disclaimer:
Except for the historical information presented herein, matters discussed in this release contain forward-looking statements that are subject to certain risks and uncertainties that could cause actual results to differ materially from any future results, performance or achievements expressed or implied by such statements. Emerging Growth LLC, which owns CFN Media and CannabisFN.com, is not registered with any financial or securities regulatory authority, and does not provide nor claims to provide investment advice or recommendations to readers of this release. Emerging Growth LLC may from time to time have a position in the securities mentioned herein and may increase or decrease such positions without notice. For making specific investment decisions, readers should seek their own advice. Emerging Growth LLC may be compensated for its services in the form of cash-based compensation or equity securities in the companies it writes about, or a combination of the two. For full disclosure please visit: http://www.cannabisfn.com/legal-disclaimer/.