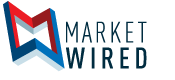 AlgoSec Appoints Senior Vice President of Worldwide Sales & Chief Marketing Officer to Accelerate Momentum
/EINPresswire.com/ -- Following a 50% YoY growth in bookings, leading provider of business-driven security management solutions appoints industry veterans Philip Rugani and Jeffrey Starr to continue to drive growth, and expand industry leadership
RIDGEFIELD PARK, NJ--(Marketwired - Nov 16, 2016) -  AlgoSec today announced the appointment of two executives to round out its world-class management team. These appointments come as the Company looks to capitalize on the market momentum for its business-driven security management solutions and record 50% YoY growth in bookings, while exploring avenues for strategic growth. In newly created roles, Philip Rugani joins as Senior VP of Worldwide Sales, and Jeffrey Starr joins as Chief Marketing Officer, bringing decades of international sales and marketing leadership, experience and innovation to AlgoSec.
"In this era of digital transformation CISOs are keen to make their organizations more agile, more secure and more compliant. Security teams are therefore now looking to implement intelligent automation solutions that inject business context into their security management, which is driving strong momentum for our business," said Yuval Baron, AlgoSec's Co-Founder and Chief Executive Officer. "I am very pleased to welcome Philip and Jeffrey to the AlgoSec team. Their experience will be pivotal in promoting the strategic business value of AlgoSec, accelerating growth and expanding the Company's leadership position, as well as further strengthening its strategic alliances."
As Senior VP of Worldwide Sales, Philip Rugani will focus on driving revenue growth, as well as building, cultivating and leading AlgoSec's global sales teams and channel partner program.
Over the course of his career, Mr. Rugani has led world-class, high-growth sales teams that have generated over $1.6B in annual revenues. Voted one of the industry's top 20 executives by CRN, Mr. Rugani has held senior leadership positions at some of the world's most recognizable enterprise software providers including VMware, IBM, Oracle, Informix, Motorola, Factonomy, as well as venture-backed start-up organizations. Mr. Rugani has extensive experience developing effective sales methodologies and Go-To-Market strategies for selling enterprise solutions and expanding market penetration. Mr. Rugani holds a B.A. in Mathematics from Wagner College.
As Chief Marketing Officer, Jeffrey Starr will be responsible for the overall strategic direction and management of AlgoSec's marketing initiatives across the globe.
Mr. Starr brings a proven track record of generating revenue and building market leadership through visionary business strategies that drive rapid and sustained growth. Mr. Starr has held executive roles at fast-growing companies that focus on information security, compliance, and risk management, including Cellebrite, 3E Company (a Verisk Analytics business), Magic Software Enterprises and Amdocs. As a forward-thinking and visionary marketing innovator, Mr. Starr developed and executed global marketing programs that successfully positioned companies for industry preeminence, scalability and profitability. Mr. Starr also served as a General Partner with Mission Ventures, a $500M+ venture capital fund, and as an Analyst with Booz Allen. Mr. Starr holds an M.B.A. from Harvard Business School and a B.A. from Columbia University (Magna cum Laude).
About AlgoSec
AlgoSec enables the world's largest and most complex organizations to manage security based on what matters most -- the applications that power their business. Over 1,500 of the world's leading organizations, including 20 of the Fortune 50, rely on AlgoSec to automate and orchestrate network security policy management across cloud and on-premise networks, to drive business agility, security and compliance. AlgoSec has provided the industry's only money-back guarantee since 2005.
All product and company names herein may be trademarks of their registered owners.