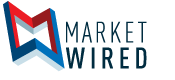 New Colombia Resources, Inc. Meets with U.S. Army Special Operations Command to Set Up Medical Marijuana and Hemp Plantations in Remote Areas of Colombia to Create a Sustainable New Industry
/EINPresswire.com/ -- U.S. Army to work with Colombian military to implement program
BARRANQUILLA, COLOMBIA--(Marketwired - Nov 16, 2016) - New Colombia Resources, Inc. (OTC PINK: NEWC) ("New Colombia" or the "Company"), a Colombian company listed in the U.S. with premium metallurgical coal properties and medical marijuana operations, was called upon by a division of the U.S. Department of Defense to help a remote indigenous area of Colombia establish legal medical marijuana and hemp operations. A four-member team from the 98th Civil Affairs Battalion Airborne Baker Company based in Fort Bragg, NC traveled to Barranquilla, Colombia to meet over the weekend with Company President, John Campo, as well as stakeholder and spokesperson retired MLB All Star Edgar Renteria.
Several items were discussed at the meeting including the apparent support from the U.S. Department of State at the U.S Embassy in Bogota, the support from the Colombian General in command of the area, and New Colombia's desire to build out the zone to supply the World with 100% organic, all natural "Made in Colombia" medical marijuana and industrial hemp products with a need to create a market for these products. Initial efforts will be focused totally on legally supplying the local and World hemp and medicinal marijuana market, not recreational. There are hundreds of products that can produce creating thousands of jobs as well as sustainable crops for farmers with a guaranteed customer. New Colombia is committed to creating a market for these products; aggressive marketing efforts will be described soon.
New Colombia's joint venture, Sannabis, has been producing high quality medical marijuana products on indigenous land in Colombia since 2014. The addition of new plantations will allow both companies to sell container loads of Sannabis products around the world. "I'm honored to receive this call to duty from the U.S. Army, as a dual citizen I pledge my allegiance to both the Republic of Colombia and the United States of America," stated John Campo, President of New Colombia Resources, Inc. At the meeting both Mr. Campo and Mr. Renteria were given a special coin from the 98th Civil Affairs Battalion Airborne Baker Company in Colombia as a token of appreciation and commitment. The Company takes this very seriously and will work very hard to educate farmers on the value their crops will bring to mankind and the need to supply the best product possible while ensuring their livelihood and that of the whole community.
Sannabis will hold workshops and other socialization programs to train workers in this new industry. "As representatives of the U.S, it was great to see the passion this special op team had for a better Colombia; we're lucky to have them here. Needless to say, I consider this support to be very significant to our efforts to be one of the larger medical marijuana suppliers in the World," further commented Mr. Campo.
New Colombia Resources and their partners will be meeting with U.S. Army Special Operations officers, Colombian military Generals, tribal chiefs, and local townspeople in the next 10-15 days at a yet to be announced location in Colombia. More details will be provided at a later date.
To view or purchase Sannabis products visit www.sannabis.co. Follow Sannabis on Facebook for photos and testimonials at https://www.facebook.com/sannabis.oficial/
New Colombia Resources, Inc.
New Colombia Resources, Inc. owns vast reserves of premium metallurgical coal mining titles and a medical marijuana joint venture in the Republic of Colombia. They are setting up a rock mining operation to supply the major road and infrastructure projects within miles of their properties. They own 100% of La Tabaquera metallurgical coal mine in Colombia with an estimated 15- 17 million tonnes of reserves. They have an additional 1196 ha. metallurgical coal mining title that they are negotiating to develop with a foreign entity to build a coal fired power plant. New Colombia Resources holds a significant position in Sannabis SAS which legally produces medical marijuana products in the Republic of Colombia, visit www.sannabis.co. For more information on the Company visit www.newcolombiaresources.com
Forward Looking Statements
Forward Looking Statements; This Press Release includes forward-looking statements within the meaning of Section 27A of the Securities Act of 1933 and Section 21E of the Securities Act of 1934. A statement containing works such as "anticipate," "seek," intend," "believe," "plan," "estimate," "expect," "project," "plan," or similar phrases may be deemed "forward-looking statements" within the meaning of the Private Securities Litigation Reform Act of 1995. Some or all of the events or results anticipated by these forward-looking statements might not occur. Factors that could cause or contribute to such differences include financing, the future U.S. and global economies, the impact of competition, and the Company's reliance on existing regulations. New Colombia Resources, Inc. does not undertake any duty nor does it intend to update the results of these forward-looking statements.