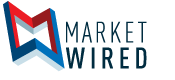 CrowdReviews.com Urges Buyers of Marketing Automation Software to Select Reviewed Vendors
/EINPresswire.com/ -- SANTA FE, NM--(Marketwired - November 16, 2016) - CrowdReviews.com, a platform for reviewing and ranking marketing automation software, has released a statement urging those searching for marketing automation software vendors to consult reviews prior to making a purchasing decision. The marketing automation industry is a fast-paced industry with an increasing number of companies offering their own take on marketing automation. It is becoming increasingly important for buyers to perform their due diligence prior to selecting a marketing automation solution.
Prior to making a purchasing decision, CrowdReviews.com urges those searching for a marketing automation solution to not only peruse reviews during their research, but to look at the solutions most often recommended by companies in a similar situation. In addition, it is important for a buyer to spend time understanding their needs and requirements during their research as different marketing automation solutions may have different features and methods of tracking, lead segmentation, and reporting.
CrowdReviews.com provides rankings of the best marketing automation software based on a transparent algorithm which favors reviews left by customers above all other factors. Marketing automation software vendors are invited to become a part of the rankings by creating or claiming their profile and encouraging their customers to leave their own reviews. Both satisfied and dissatisfied marketing automation customers are urged to voice their opinions on the features, functions, and overall usability of the software to help those search for their best fit marketing automation platform.
To view the rankings of the best marketing automation software visit:
http://www.crowdreviews.com/ratings-of-best-marketing-automation-software-based-on-user-reviews
To review the algorithm and how it affects providers of marketing automation solutions visit:
http://www.crowdreviews.com/how-do-we-rank
To register or claim a profile on CrowdReviews.com, please visit:
http://www.crowdreviews.com/#registration
About CrowdReviews.com
CrowdReviews.com is a crowdreviewing platform which ranks over 500 software categories and 200 service categories.
Contact Information
Samuel Powers
941-257-4559
530-B Harkle Road,
STE 100,
Santa Fe, NM 87505