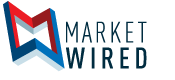 Water Leaders "Bringing Water Together" at ACWA Fall Conference & Exhibition
/EINPresswire.com/ -- More Than 1,600 Local Water Officials to Attend Nov. 29-Dec. 2 Event in Anaheim
SACRAMENTO, CA--(Marketwired - November 15, 2016) - From decoding the science behind atmospheric rivers to exploring the Tesla Foundation's take on its potential role in innovative water management, local water leaders from throughout California will come together to discuss the state's crucial water issues at the Association of California Water Agencies' 2016 Fall Conference & Exhibition Nov. 29 - Dec. 2 at the Anaheim Marriott.
Themed "Bringing Water Together," the conference is expected to draw more than 1,600 local, state and federal water managers for an array of programs, keynote addresses and panel discussions. Some of the topics explored include the importance of local water projects, the ways corporate California is raising the bar on conservation and sustainability, and the emerging framework for long-term urban water conservation policy.
Keynote Speakers include:
Dr. Martin Ralph, director of the Center for Weather and Water Extremes, Scripps Institution of Oceanography, UC San Diego, sharing insights on cutting-edge research that could improve short-term precipitation forecasting and operational decisions at key reservoirs. He will speak at the conference opening breakfast Wednesday, Nov. 30.
Keith Coleman, chief strategy officer of the Tesla Foundation, providing perspective on how autonomous systems and aerial robotics may enable water management to innovate and develop new water sustainability platforms. Coleman will make his remarks at lunch on Wednesday, Nov. 30.
California Air Resources Board Chair Mary D. Nichols discussing the collaboration occurring in times of changing climate 10 years after the Global Warming Solutions Act of 2006. Nichols also will discuss cap-and-trade funding, renewable energy and the need to collaborate on forest management. She will speak at the luncheon on Thursday, Dec. 1.
Conference program details are available here.
ACWA is a statewide association of public agencies whose 440 members are responsible for about 90% of the water delivered in California. For more information, visit www.acwa.com.
Contact:
Lisa Lien-Mager
Director of Communications
916/441-4545
530/902-3815 (cell)