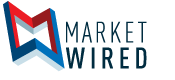 CrowdReviews.com Invites Businesses to Leave Reviews on Video Conferencing Software
/EINPresswire.com/ -- SANTA FE, NM--(Marketwired - November 05, 2016) - CrowdReviews.com, an online platform for software reviews, has announced an invitation to users of video conferencing solutions to leave detailed and insightful reviews on the software they have experience with. The rankings posted online at CrowdReviews.com are based primarily on client reviews, making it important for customers of different software vendors to voice their opinions on the video conferencing solutions they have used. Providers of video conferencing solutions are urged to invite their customers to leave their own reviews.
Those which have experience using video conferencing software are invited to CrowdReviews.com to leave a review on the software highlighting the pros and cons of using the software. Reviews are posted publically on the profile of software in order to assist those searching for effective video conferencing solutions. Users are able to vote on whether they found the reviews to be helpful or not, allowing for the most helpful and detailed reviews to be highlighted.
To view the list of the best video conferencing software, or to find the software you have used to leave a review on, visit:
http://www.crowdreviews.com/rankings-of-best-video-conferencing-software
In order to determine how different video conferencing software compare to others an algorithm is used to rate them based on five areas. These five areas include review strength, engagement strength, sentiment strength, profile strength, and verified status. Review strength, for example, involves an analysis on the average rating clients assign to the company they are reviewing, whether the reviewers leave their reviews with a LinkedIn profile or not, and whether the reviews are insightful or not. Video conferencing providers and users alike can review these factors and even forecast how specific actions will affect a company's placement on the following page:
http://www.crowdreviews.com/how-do-we-rank
Those interested in joining CrowdReviews.com can visit the following page to register or claim their profile:
http://www.crowdreviews.com/#registration
About CrowdReviews.com
CrowdReviews.com is a crowdreviewing platform which ranks over 500 software categories and 200 service categories.
Contact Information
Samuel Powers
941-257-4559
530-B Harkle Road,
STE 100,
Santa Fe, NM 87505