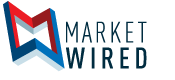 RTDNA Canada Calls for an End to Spying on Media in Quebec
/EINPresswire.com/ -- TORONTO, ONTARIO--(Marketwired - Nov 4, 2016) -
Editor's Note: There is an image associated with this release.
RTDNA Canada condemns the action taken by the Quebec provincial police in which six members of the media were spied on in 2013 as part of a police investigation. The action is contrary to a democracy with an independent media.
RTDNA Canada President Ian Koenigsfest says the activity is extremely troubling and contravenes the RTDNA's Code of Journalistic Ethics. "Our Code is built on five fundamental principles guaranteeing the right of journalists to perform their duties without government interference."
Koenigsfest added, "Article 3 of the Code ensures independence and our role as journalists is to always act in the public interest. Our association will resist any attempt at censorship or interference, direct or indirect, which would undermine the principle of editorial independence."
RTDNA Canada welcomes the announcement by Quebec's Public Security Minister Martin Coiteux that the province will put together an expert panel and launch an administrative inquiry into the practise.
The RTDNA Code of Journalists Ethics can be found here http://www.rtdnacanada.com/rtdna-code-of-journalistic-ethics-2016/
About RTDNA
RTDNA Canada is the voice of broadcast and digital journalists and news managers in Canada. We believe an informed public is vital to a democratic society. Canadian Journalisms purpose is to serve the public interest. It is our responsibility to act independently, to be fair and respectful, and to report the facts. The RTDNA Canada Code of Journalistic Ethics, adopted by the Canadian Broadcast Standards Council, is used to measure fairness and accuracy in our profession. We welcome its adoption by all practicing journalists.
To view the image associated with this release, please visit the following link: http://www.marketwire.com/library/20161104-1075346_800.jpg