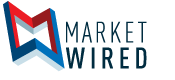 Konica Minolta Given the Highest Evaluation by CDP and Included on the Climate A List 2016
/EINPresswire.com/ -- Company Recognized as a Global Leader in Combating Climate Change
CDP A List - 2016
Click here for high-resolution version
RAMSEY, NJ--(Marketwired - November 04, 2016) - Konica Minolta Business Solutions U.S.A., Inc. (Konica Minolta), has been awarded a position on the Climate A List by CDP*, an international not-for-profit organization engaged in activities to realize a sustainable economy.
The Climate A List
The Climate A List is comprised of companies that have been recognized as global leaders for their actions and strategies in response to climate change.
Of more than 5,000 companies worldwide that were covered by CDP's survey, 193 companies (including 22 Japanese companies) were included on the Climate A List this year for their actions to reduce CO2 emissions and mitigate climate change. Konica Minolta believes its response to climate change and disclosure of information on the process and results of its response were reasons for its inclusion on the Climate A List.
Environmental management
Under the philosophy "The Creation of New Value," Konica Minolta has been promoting environmental management focusing on creating new value, in both social and economic terms, by continuing efforts to reduce environmental impact in a manner compatible with corporate growth over the entire range of its business activities.
In Eco Vision 2050, a long-term environmental plan to control environmental impact, the company sets a goal to reduce CO2 emissions throughout the product life cycle by 80 percent by 2050, compared to fiscal 2005 levels. In the Medium-Term Environmental Plan 2016, launched to make this vision a reality, the company also sets specific targets in the areas of both environmental value (e.g., reduction of environmental impact) and corporate value (e.g., increased sales and cost reduction), in conjunction with its business plan.
In its efforts to mitigate climate change, the company is committed to steadily implementing environmental measures worldwide, including sharing a variety of environmental technologies and know-how it has developed over the years with its customers and suppliers, and working jointly to reduce CO2 on a society-wide basis.
Under the brand proposition "Giving Shape to Ideas," Konica Minolta, as a global company, aims to work with all of its stakeholders to reduce environmental impact, thereby contributing solutions to climate change and other global environmental problems and creating greater shared value.
*About CDP
CDP, formerly Carbon Disclosure Project, is an international, not-for-profit organization providing the only global system for companies and cities to measure, disclose, manage and share vital environmental information. CDP works with market forces, including 827 institutional investors with assets of US$100 trillion, to motivate companies to disclose their impacts on the environment and natural resources and take action to reduce them. More than 5,000 companies disclosed environmental information through CDP in 2016. CDP now holds the largest collection globally of primary climate change, water and forest risk commodities information and puts these insights at the heart of strategic business, investment and policy decisions. www.cdp.net @CDP
For additional information about Konica Minolta's environmental initiatives, please visit:
www.konicaminolta.com/about/csr/environment/
About Konica Minolta:
Konica Minolta Business Solutions U.S.A., Inc. is a leader in information management focused on enterprise content, technology optimization and cloud services. We are reshaping the Workplace of the Future™ (www.reshapework.com). Our portfolio of offerings deliver solutions to improve our customers' speed to market, manage technology costs, and facilitate the sharing of information to increase productivity. The All Covered IT Services division offers a range of IT strategy, support, project and cloud computing solutions across all verticals. Konica Minolta has won numerous awards including one of Forbes Magazine's Best Employers. The company has been recognized as the #1 Brand for Customer Loyalty in the MFP Office Copier Market by Brand Keys for nine consecutive years. Konica Minolta, Inc. has also been named to the Dow Jones Sustainability World Index for five years in a row. For more information, please visit: www.CountOnKonicaMinolta.com and follow Konica Minolta on Facebook, YouTube, and Twitter@konicaminolta.us
Image Available: http://www.marketwire.com/library/MwGo/2016/11/3/11G120777/Images/CDP_A_List-2c37969c4b5794a1bb7de8cbf7aa14da.jpg