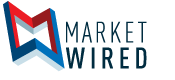 Petrocapita Provides an Update on Proceeds of $10.808 Million From Debentures
/EINPresswire.com/ -- CALGARY, ALBERTA--(Marketwired - Nov 2, 2016) - Petrocapita Income Trust (CSE:PCE.UN)(CSE:PCE.UN.CN)(CNSX:PCE.UN) ("Petrocapita" or the "Trust") announces the close of an additional $1,021,000.00, for an aggregate gross proceeds to date of $5,808,000 from the sale of its 8% secured convertible debentures (the "Convertible Debentures") pursuant to its previously announced private placement offering of these Convertible Debentures. The maximum amount to be raised has been increased to $7,000,000.
This is in addition to the previously announced gross proceeds from the sale of a $5,000,000 secured debenture (the "Debenture") of which $3,000,000, plus or minus any final post closing adjustments, spent for the acquisition of the assets of Palliser Oil and Gas Corporation pursuant to its previously announced private placement offering of this Debenture and the acquisition.
Details related to the Convertible Debentures closings to date, the Debenture closing, and the acquisition have been filed with the Canadian Securities Exchange (www.theCSE.com).
About Petrocapita
Petrocapita Income Trust is a Specified Investment Flow Through trust developing and acquiring heavy oil production and infrastructure assets in the Lloydminster area of east central Alberta and west central Saskatchewan through its wholly owned subsidiary, Petrocapita Oil and Gas LP. Petrocapita owns and operates 435 gross (412.7 net) oil wells, 89 gross (20 net) gas wells, 19 produced water disposal facilities, 3 custom oil processing facilities, two natural gas compressor stations, 72.51 km in pipelines, oil well service rigs, fluid haul tractors and trailers, motor graders, and well site processing equipment. It is seeking accretive opportunities to acquire both oil production and complimentary midstream assets during a cyclical low in the oil and gas markets.
Petrocapita GP I Ltd., as Administrator
of Petrocapita Income Trust
Mr. Alex Lemmens
President and Chief Executive Officer
(587) 393-3456
Petrocapita GP I Ltd., as Administrator
of Petrocapita Income Trust
Ms. Janet Stillwell
Investor Relations
(587) 393-3456