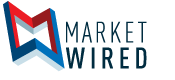 Trustwave Opens New Advanced Security Operations Centre in Australia
/EINPresswire.com/ -- New globally federated ASOC delivers threat intelligence and expertise to help businesses counter sophisticated cyber attacks
SYDNEY, AUSTRALIA--(Marketwired - November 02, 2016) - Trustwave today announced the opening of a new Advanced Security Operations Centre (ASOC) located on the Optus campus in Sydney. Optus Business is using the ASOC to deliver managed security services, powered by Trustwave, to help business clients throughout Australia fight cybercrime, protect data and reduce risk.
Co-located and integrated with the Optus Network Management Centre, the ASOC combines local threat awareness from the Optus network with global threat visibility from the worldwide Trustwave ASOC network supported by a team of more than 1,500 security-minded professionals worldwide. The ASOC is staffed, run and powered by Trustwave, the fastest-growing, global managed security services provider according to industry analysts. ASOCs are "mission control" for delivering managed security services to the private and public sector. They are secure facilities that house the infrastructure and teams delivering customer service, platform management, threat detection, threat hunting and incident response to clients.
Trustwave Chief Executive Officer and President Robert J. McCullen said, "The new Trustwave ASOC delivers protection on a truly global scale while enhancing the ability for both Optus Business and Trustwave to serve our Australian clients. Our globally federated ASOCs feature capabilities, threat intelligence and expertise that go beyond what other managed security services providers can do today. The opening of this Trustwave ASOC, and the delivery of Optus Managed Security Services powered by Trustwave, marks a significant milestone in our global expansion plans and represents a giant leap-forward in protection for Australian businesses."
Cybercrime is a growing underground business and a threat to every single legitimate organization in Australia. The 2016 Trustwave Global Security Report revealed the global median time between security breach intrusion and detection was 15 days for self-detected breaches, and alarmingly, 168 days when breaches were detected by an outside group like law enforcement, card brands or the media. Managed security services, working on behalf of businesses, can help them increase data breach self-detection rates and bridge the gap between intrusion and containment.
Managed security services help businesses address advanced information security threats while alleviating the pressures created by resource constraints, skills shortages, compliance requirements and the rapid adoption of new technologies. These services provide the security businesses need without requiring them to install and manage technologies themselves, to retain and train staff to run and configure those systems, or to worry about aging levels of protection. By partnering with Optus Business and Trustwave as their trusted security advisors, businesses can focus more on their priorities and core competencies.
The Sydney ASOC is part of the industry's first global network of federated Advanced Security Operations Centers designed to power a new generation of managed security services. Unlike traditional security operations centers, federated ASOCs are united worldwide and usher in a new level of local threat awareness combined with global threat visibility and intelligence -- delivering protection on a truly global scale.
Trustwave will operate nine ASOCs worldwide strategically located across the globe to provide a footprint that best services global customers. Trustwave recently announced plans to open a new ASOC in Japan.
Learn more about Trustwave Advanced Security Operations Centers: https://www.trustwave.com/Services/Managed-Security/Advanced-Security-Operations-Centers/.
About Trustwave
Trustwave helps businesses fight cybercrime, protect data and reduce security risk. With cloud and managed security services, integrated technologies and a team of security experts, ethical hackers and researchers, Trustwave enables businesses to transform the way they manage their information security and compliance programs. More than three million businesses are enrolled in the Trustwave TrustKeeper® cloud platform, through which Trustwave delivers automated, efficient and cost-effective threat, vulnerability and compliance management. Trustwave is headquartered in Chicago, with customers in 96 countries. For more information about Trustwave, visit https://www.trustwave.com.
All trademarks used herein remain the property of their respective owners. Their use does not indicate or imply a relationship between Trustwave and the owners of such trademarks.