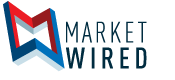 Entrée Gold Announces Third Quarter 2016 Results
/EINPresswire.com/ -- VANCOUVER, BRITISH COLUMBIA--(Marketwired - Nov 2, 2016) - Entrée Gold Inc. (TSX:ETG)(NYSE MKT:EGI)(FRANKFURT:EKA) ("Entrée" or the "Company") has today filed its interim operational and financial results for the third quarter ended September 30, 2016. All numbers are in U.S. dollars unless otherwise noted.
COMPANY DEVELOPMENTS
Entrée Evaluating Restructuring Options
On October 3, 2016, Entrée announced that it is currently evaluating options to potentially restructure its business, which may include splitting synergistic assets into two separate publicly traded companies. The Company is evaluating the idea of restructuring as a first step towards trying to close the valuation gap between Entrée's current market capitalization and the real value of the Company's assets. A key principle of any split would be that going forward each of the separated companies must be self-sustaining and that neither would rely on, nor be obligated to financially support the other.
With development of Lift 1 of the Oyu Tolgoi underground block cave under way in Mongolia and much of the infill drilling and Pre-Feasibility-level metallurgical test work already completed at the Company's Ann Mason project in Nevada (the "Ann Mason Project"), management believes the Company has matured to a point where it could be beneficial for the Company and its stakeholders to separate its assets allowing management to execute focused strategies appropriate to distinct projects. While Entrée is currently evaluating several alternative structures, designed to achieve optimal tax efficiency and fairness, there can be no guarantee that this evaluation will result in a spin-out or other similar transaction or, if a transaction is undertaken, as to terms or timing.
Turquoise Hill Files 2016 Oyu Tolgoi Technical Report
On October 21, 2016 Turquoise Hill Resources Ltd. ("Turquoise Hill") filed an updated technical report ("2016 OTTR") under National Instrument 43-101 ("NI 43-101") relating to the Oyu Tolgoi copper-gold project in Mongolia.
Of significance, in addition to updating the Reserve Case on the open pit and Hugo North (including Hugo North Extension) Lift 1 block cave, 2016 OTTR includes Preliminary Economic Assessments ("PEAs") of potential later phases of the Oyu Tolgoi deposits utilizing four Alternative Production Cases. Two of these deposits, Hugo North (including Hugo North Extension) Lift 2 and Heruga include Entrée/Oyu Tolgoi LLC joint venture resources. The Alternative Production Cases take advantage of productivity improvements in plant throughput that have begun to be recognized in the process plant and evaluate plant capacity expansions as high as 120 million tonnes per annum. Variations in operating and capital costs are also evaluated.
As noted by Turquoise Hill, Oyu Tolgoi's large resource base provides further opportunities for production expansion. Although the Company and its project partners Rio Tinto, Turquoise Hill, and Oyu Tolgoi LLC ("OTLLC") have for some time had a strategy for the development of all five block deposits, this is the first time since 2010 that investors have had access to an early-stage economic analysis that highlights the development flexibility of potential later phases. The Company will commence a detailed review of the 2016 OTTR in order to develop complementary PEAs for Entrée's interest in the joint venture deposits and report these as part of an updated NI 43-101 technical report.
Update on Underground Development at Oyu Tolgoi Provided by Turquoise Hill
On October 19, 2016 Turquoise Hill press released an update on progress made with Lift 1 underground development.
During Q3 2016, work began for Shaft 5 sinking and the convey-to-surface box cut excavation while construction of critical on-site facilities continued. Oyu Tolgoi recently signed an additional underground mining and support services contract with Dayan Contract Mining, a joint venture between Hasu Megawatt and Redpath, for the sinking of Shafts 2 and 5. At the end of Q3 2016, the underground workforce was approximately 1,600 people and is expected to reach 2,400 people by the end of 2016.
Ann Mason Rehabilitation Work Completed
As part of the Company's commitment to corporate social responsibility, work to rehabilitate more than 60 historic drill sites and road access ways on the Ann Mason Project property was completed in October 2016.
Expenditures Reduced
Q3 2016 exploration and general and administrative expenditures of approximately $1,342,000 and $1,598,000, respectively, were reduced by 69% and 37% compared to the same quarter in 2015 as a result of the Company's continued objective to reduce expenditures.
THIRD QUARTER 2016 FINANCIAL HIGHLIGHTS
Tabled amounts below in USD 000s
YTD 2016
Q3 2016
Exploration
$
(1,342
)
$
(397
)
General and administration
(1,598
)
(540
)
Stock-based compensation
(60
)
(4
)
Foreign exchange (loss) gain
(397
)
41
Loss from operations
(3,397
)
(900
)
Interest expense and equity investee loss
(298
)
(109
)
Net loss
(3,695
)
(1,009
)
Foreign currency translation adjustment
1,176
(172
)
Comprehensive loss
$
(2,519
)
$
(1,181
)
Cash outflow from operating activities before changes in working capital
$
(2,879
)
$
(901
)
Decrease (increase) in receivables, prepaids and other assets
87
(189
)
Decrease in payables
(1,168
)
(25
)
Refund payment to Sandstorm
(5,500
)
-
Cash receipts from stock option exercises
53
17
Cash receipts from asset disposals
16
-
Cash payments to acquire equipment, net
(6
)
-
Cash balance at September 30, 2016
$
13,600
$
13,600
The Company's Interim Financial Statements and accompanying Management's Discussion and Analysis ("MD&A") for the quarter ended September 30, 2016 are available on the Company website at www.entreegold.com, SEDAR at www.sedar.com and on EDGAR at www.sec.gov.
QUALIFIED PERSON
Robert Cinits, P.Geo., Entrée's Vice President, Corporate Development, a Qualified Person as defined by NI 43-101, has approved the technical information in this release. For further information on the Entrée/Oyu Tolgoi LLC joint venture property, see the Company's technical report, titled "Lookout Hill Feasibility Study Update", with an effective date of March 29, 2016, available on SEDAR at www.sedar.com. For further information on the Ann Mason Project, see the Company's technical report, titled "Updated Preliminary Economic Assessment on the Ann Mason Project, Nevada, U.S.A.", with an effective date of September 9, 2015, available on SEDAR at www.sedar.com.
ABOUT ENTRÉE GOLD INC.
Entrée Gold Inc. is a Canadian mineral exploration company balancing opportunity and risk with key assets in Mongolia and Nevada. As a joint venture partner with a carried interest on a portion of the Oyu Tolgoi mining project in Mongolia, Entrée has a unique opportunity to participate in one of the world's largest copper-gold projects managed by one of the premier mining companies - Rio Tinto. Oyu Tolgoi, with its series of deposits containing copper, gold and molybdenum, has been under exploration and development since the late 1990s. Additionally, Entrée has also been advancing its Ann Mason project in one of the world's most favourable mining jurisdictions, Nevada. The Ann Mason project hosts the Ann Mason copper-molybdenum deposit as well as the Blue Hill copper deposit within the rejuvenated Yerington copper camp.
Sandstorm Gold, Rio Tinto and Turquoise Hill are major shareholders of Entrée, holding approximately 15%, 11% and 9% of issued and outstanding shares, respectively.
This News Release contains forward-looking statements and forward-looking information (together, "forward-looking statements") within the meaning of applicable securities laws and the United States Private Securities Litigation Reform Act of 1995 with respect to the potential for productivity improvements in plant throughput and production expansion at Oyu Tolgoi; construction and continued development of the Oyu Tolgoi underground mine, including Lift 1 and Lift 2 of the Hugo North Extension deposit and the Heruga deposit; plans for future studies and technical reports; anticipated business activities; corporate strategies and plans; the value and potential value of assets; potential benefits of restructuring Entrée's assets; proposed acquisitions and dispositions of assets; requirements for additional capital; ongoing efforts to conserve cash; and future financial performance.
In certain cases, forward-looking statements and information can be identified by the use of words such as "plans", "expects" or "does not expect", "is expected", "budgeted", "scheduled", "estimates", "forecasts", "intends", "anticipates", or "does not anticipate" or "believes" or variations of such words and phrases or statements that certain actions, events or results "may", "could", "would", "might", "will be taken", "occur" or "be achieved". While the Company has based these forward-looking statements on its expectations about future events as at the date that such statements were prepared, the statements are not a guarantee of Entrée's future performance and are based on numerous assumptions regarding present and future business strategies, local and global economic conditions, legal proceedings and negotiations and the environment in which the Company will operate in the future, including the status of the Company's relationship and interaction with the Government of Mongolia, OTLLC, Rio Tinto and Turquoise Hill. With respect to the construction and continued development of the Oyu Tolgoi underground mine, important risks, uncertainties and factors which could cause actual results to differ materially from future results expressed or implied by such forward-looking statements and information include, amongst others, the timing and cost of the construction and expansion of mining and processing facilities; the timing and availability of a long term power source for the Oyu Tolgoi underground mine; the impact of the delay in the funding and development of the Oyu Tolgoi underground mine; delays, and the costs which would result from delays, in the development of the underground mine; and production estimates and the anticipated yearly production of copper, gold and silver at the Oyu Tolgoi underground mine.
Other uncertainties and factors which could cause actual results to differ materially from future results expressed or implied by forward-looking statements and information include, amongst others, whether the size, grade and continuity of deposits and resource and reserve estimates have been interpreted correctly from exploration results; whether the results of preliminary test work are indicative of what the results of future test work will be; fluctuations in commodity prices and demand; changing foreign exchange rates; actions by Rio Tinto, Turquoise Hill and/or OTLLC and by government authorities including the Government of Mongolia; the availability of funding on reasonable terms; the impact of changes in interpretation to or changes in enforcement of, laws, regulations and government practices, including laws, regulations and government practices with respect to mining, foreign investment, royalties and taxation; the terms and timing of obtaining necessary environmental and other government approvals, consents and permits; the availability and cost of necessary items such as power, water, skilled labour, transportation and appropriate smelting and refining arrangements; and misjudgements in the course of preparing forward-looking statements. In addition, there are also known and unknown risk factors which may cause the actual results, performances or achievements of the Company to be materially different from any future results, performance or achievements expressed or implied by the forward-looking statements and information. Such factors include, among others, risks related to international operations, including legal and political risk in Mongolia; risks associated with changes in the attitudes of governments to foreign investment; risks associated with the conduct of joint ventures; discrepancies between actual and anticipated production, mineral reserves and resources and metallurgical recoveries; global financial conditions; changes in project parameters as plans continue to be refined; inability to upgrade Inferred mineral resources to Indicated or Measured mineral resources; inability to convert mineral resources to mineral reserves; conclusions of economic evaluations; future prices of copper, gold, silver and molybdenum; failure of plant, equipment or processes to operate as anticipated; accidents, labour disputes and other risks of the mining industry; delays in obtaining government approvals, permits or licences or financing or in the completion of development or construction activities; environmental risks; title disputes; limitations on insurance coverage; as well as those factors described in the Company's most recently filed Management's Discussion and Analysis and in the Company's Annual Information Form for the financial year ended December 31, 2015, dated March 30, 2016 filed with the Canadian Securities Administrators and available at www.sedar.com. Although the Company has attempted to identify important factors that could cause actual actions, events or results to differ materially from those described in forward-looking statements, there may be other factors that cause actions, events or results not to be as anticipated, estimated or intended. There can be no assurance that forward-looking statements will prove to be accurate, as actual results and future events could differ materially from those anticipated in such statements. Accordingly, readers should not place undue reliance on forward-looking statements. The Company is under no obligation to update or alter any forward-looking statements except as required under applicable securities laws.
Monica Hamm
Senior Manager, Investor Relations &
Corporate Communications
Entrée Gold Inc.
604-687-4770
604-687-4777 or Toll Free: 866-368-7330
mhamm@entreegold.com