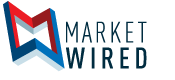 TeraGo to Hold Investor Conference Call to Discuss 2016 Third Quarter Financial Results
/EINPresswire.com/ -- TORONTO, ONTARIO--(Marketwired - Nov 2, 2016) - TeraGo Inc. ("TeraGo" or the "Company") (TSX:TGO) (www.terago.ca), today announced that it will be hosting a conference call on Friday, November 11, 2016, at 9:00 am ET to discuss the Company's financial results for the third quarter of 2016. The complete financial results will be released after market close on Thursday, November 10, 2016.
To access the conference call, please dial 647-788-4919 or 1-877-291-4570. The Financial Statements and Management's Discussion & Analysis for the quarter ended September 30, 2016, along with a presentation in connection with the conference call will be made available online at www.terago.ca/corporate-facts.html.
An archived recording of the conference call will be available until November 18, 2016. To listen to the recording, call 416-621-4642 or 1-800-585-8367 and enter passcode 7408009.
About TeraGo
TeraGo provides businesses across Canada and globally with network and voice services, data center services and enterprise infrastructure cloud services. TeraGo manages over 3,000 cloud workloads, nine data centres in the Greater Toronto Area, the Greater Vancouver Area, Ottawa, Kelowna, Winnipeg, St. Louis and Newport, United Kingdom, and owns and manages its own IP network. The Company serves approximately 4,000 business customers in 46 major markets across Canada including Toronto, Montreal, Calgary, Edmonton, Vancouver and Winnipeg. TeraGo Networks is a Competitive Local Exchange Carrier (CLEC) and was selected as one of Canada's Top Small and Medium Employers for 2015 and is recognized as a Canadian Telecommunications Employer of Choice for 2015. TeraGo Networks was also recognized by IDC as a Major Player in MarketScape Cloud Vendor Assessment.
For more information about TeraGo, please visit www.terago.ca.