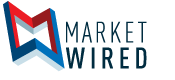 Horace Mann announces $35,000 #ThanksGiveaway for American Education Week
/EINPresswire.com/ -- SPRINGFIELD, IL--(Marketwired - November 01, 2016) - Horace Mann is thanking educators during American Education Week by providing them with the opportunity to win $500 toward a DonorsChoose.org project.
Starting today, educators can enter the $35,000 #ThanksGiveaway. Winners will be chosen throughout American Education Week (Nov. 14-18). Horace Mann is the largest national multiline insurance company whose primary focus is educators' financial needs and helping educators find savings in their current budget to redirect to their retirement funds. By using DonorsChoose.org to fund their school projects, educators reduce personal out-of-pocket spending.
"Educators want what's best for their students, and they often spend their own money to make that happen," said Marita Zuraitis, President and CEO of Horace Mann. "By sponsoring DonorsChoose.org projects, we hope to help educators achieve two goals: giving their students the best possible tools to learn and identifying personal savings to invest in their futures."
Each day during American Education Week, Horace Mann will randomly select educators from the "#ThanksGiveaway" entries. Winners will receive $500 for their DonorsChoose.org projects.
Horace Mann will fund up to $500 for individual projects (up to $35,000 total) from Nov. 14-18.
To participate in #ThanksGiveaway, a teacher simply needs to enter their project number on the entry form on Horace Mann's Facebook page. Teachers can also provide their project number to their local Horace Mann agent who will enter the information for them.
For more information on American Education Week, go to horacemann.com.
About Horace Mann
Horace Mann (Horace Mann Educators Corp. (NYSE: HMN)) is the largest national multiline insurance company focusing on educators' financial needs. Horace Mann provides auto and homeowners insurance, retirement annuities, life insurance and other financial solutions. Founded by Educators for Educators® in 1945, the company is headquartered in Springfield, Ill. For more information about the company, visit horacemann.com.