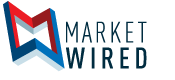 Hoarding Cleanup for Storm Damaged Property
Hoarding Habits Can Be Exposed After a Big Storm
Click here for high-resolution version
/EINPresswire.com/ -- RALEIGH, NC--(Marketwired - October 31, 2016) - Address Our Mess is providing cleanup services for hoarded and cluttered homes in North Carolina affected by Hurricane Matthew.
North Carolina has suffered massive flooding and property damage as a result of Hurricane Matthew. Potential water damage must be addressed immediately, but professionals will not be able to access or remediate damage in hoarded homes.
Address Our Mess is offering the sorting and organizing of belongings, trash haul, donation management, and deep cleaning services to allow property preservation professionals to repair affected homes. If water damage or mold has occurred, clutter must be removed before those issues can be addressed.
The company employs a local estimator in the area and a team that will complete cleanup efforts within five days of job commencement.
After-effects from the storm, including water damage and mold, can lead to health problems for home owners. It's important for those with hoarding problems to get their homes cleaned so property damage can be fixed.
About Address Our Mess
Address Our Mess is a professional specialty cleaning company that handles hoarding, clutter, sorting, removal, and large organizational projects. The company has a mission to help give a fresh start to as many people as possible.
Image Available: http://www.marketwire.com/library/MwGo/2016/10/28/11G119969/Images/Untitled-8_edited-1_(1)_(1)_(1)_(1)-070e9c1ba3899916bc9988f87d2fc572.jpg