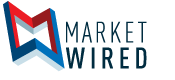 DMA and iTradeNetwork Enhance DMA Customer Online Ordering Experience
/EINPresswire.com/ -- DUBLIN, CA--(Marketwired - October 27, 2016) - iTradeNetwork, the leading global provider of on-demand supply chain management and intelligence solutions purpose-built for the food industry, today announced that Distribution Market Advantage ("DMA") will deploy iTradeNetwork's Branded Procurement solution. Branded Procurement will enable DMA to:
Improve the ordering experience for their restaurant operators
Provide mobile ordering and critical alerts about pending order cutoffs and confirmations via text and e-mail
Build custom branding and configuration options for chain operators
DMA delivers the most effective foodservice supply chain solutions for multi-unit restaurant and institutional operators throughout the U.S. and Canada through its member network of the leading U.S. regional foodservice distributors. DMA assures that multi-unit operator customers will receive the right product, at the right price and at the right time.
"The migration of DMA customer online ordering to iTradeNetwork's Branded Procurement solution marks the continued growth of the DMA-iTradeNetwork business partnership. For more than twenty years, DMA has been providing multi-unit foodservice operators with access to the best regional distributors in the nation. Leading edge technology is foundational to our success. DMA customers have leveraged iTradeNetwork solutions for online ordering for years, and we believe that the Branded Procurement solution will provide a major leap forward in the overall customer experience. We are excited to introduce Branded Procurement to our customers," said Dan Cox, President and CEO of DMA.
Rhonda Bassett-Spiers, President of iTradeNetwork, concluded, "We are extremely proud of our business partnership with DMA. The opportunity to add incremental value to DMA, DMA members and DMA customers through their use of the iTradeNetwork Branded Procurement solution is a perfect validation of its capabilities."
About DMA Delivers
Since 1988, DMA has been delivering national supply chain distribution solutions. DMA is a recognized leader in providing solutions to restaurant, hotel, healthcare and contract-management services. DMA is customer driven, locally focused and nationally recognized. DMA is headquartered in Schaumburg, IL, and is a privately held corporation whose owners are comprised of several of the nation's leading regional distributors. For more information about DMA, visit www.dmadelivers.com.
About iTradeNetwork, Inc.
iTradeNetwork, Inc. is the leading global provider of on-demand supply chain management and intelligence solutions purpose-built for the food industry. iTradeNetwork's collaborative solutions enable greater efficiency and reliability through food lifecycle management. Built upon deep industry expertise and a rich standards-based data foundation with over 10,000 trading partners on the network, iTradeNetwork's solutions allow growers, shippers, manufacturers ,distributors, operators and retailers to sustainably source product, track quality, and increase food safety compliance. Our solutions strengthen trading partner relationships leading to lower costs, greater revenue, and an improved customer experience. iTradeNetwork is a unit of Roper Technologies, a Standard and Poor's S&P 500 index company. For more information about iTradeNetwork, please follow us at @ITNteam and visit us at: www.iTradeNetwork.com
© 2016 iTradeNetwork, Inc. All rights reserved. iTradeNetwork and the iTradeNetwork logo design are either registered trademarks or service marks of iTradeNetwork, Inc. in the United States and/or other countries. All other trademarks and registered trademarks are property of their respective holders.