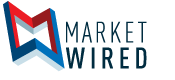 Melior Announces Filing of Annual Financials and MD&A
/EINPresswire.com/ -- TORONTO, ONTARIO--(Marketwired - Oct 26, 2016) - Melior Resources Inc. (TSX VENTURE:MLR) ('Melior' or the 'Company') announces that it filed today the audited annual financial statements, and related management's discussion and analysis for the year ending June 30th, 2016 (the "Financials").
A copy of the Financials is available on the SEDAR website at www.sedar.com and the Company's website at www.meliorresources.com.
Neither the TSX Venture Exchange nor its Regulation Services Provider (as that term is defined in the policies of the TSX Venture Exchange) accepts responsibility for the adequacy or accuracy of this release.