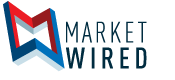 Campus Management Extends CampusNexus Platform with Microsoft Power BI, Microsoft Dynamics 365 and Office 365
/EINPresswire.com/ -- BOCA RATON, FL--(Marketwired - October 26, 2016) - Campus Management, a leading provider of enterprise solutions and services for higher education, announced today that the Company's CampusNexus® solution now includes enterprise adoption of Microsoft Power BI, the suite of business analytics tools that analyzes data and shares insights; Microsoft Dynamics 365; and Office 365. These additions further demonstrate the Company's ongoing commitment to providing focused innovation to colleges and universities around the world through the CampusNexus platform.
The CampusNexus suite, which includes Student, Constituent Relationship Management (CRM) and Finance, HR & Payroll applications, is built entirely on the Microsoft technology stack. At its core, CampusNexus utilizes Microsoft SQL Server, Microsoft .NET entity framework, Windows Workflow Foundation and the Microsoft Dynamics AX platform to deliver highly scalable solutions for higher education.
"With today's additions to CampusNexus, Campus Management can more effectively help our customers to transform their institutions to support their constituents and strategic business initiatives," said Mark Armstrong, chief strategy officer at Campus Management. "Our commitment to delivering next-generation applications and services to higher education, at a predictable cost, enables our customers to focus on what is most important -- teaching, learning and student success."
"Colleges and universities require a technology provider that continues to address the dynamic changes occurring on campuses around the globe," said Margo Day, vice president of US Education, Microsoft. "Our platform and tools are enabling Campus Management to deliver breakthrough solutions and services that are built upon Microsoft's vision and strategy. This means that higher education not only has an innovative solution, CampusNexus, available to them today, but also, together, we are helping institutions evolve to meet the challenges ahead."
About Campus Management Corp.
Campus Management is a leading provider of technology solutions and services that transform higher education institutions. Its next generation suite, CampusNexus®, includes enterprise-wide Student, CRM, and Finance, HR & Payroll solutions. Today, more than 2,000 campuses in 19 countries partner with Campus Management to transform academic delivery, student success and operational efficiency.
Campus Management Company Contact
Karli A. Grant
Director, Product Marketing
(561) 999-3592
kgrant@campusmgmt.com