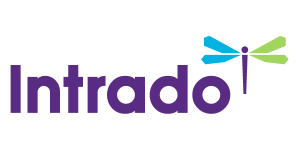 Advanced Emissions Solutions to Host Third Quarter 2016 Conference Call on November 9
/EIN News/ -- HIGHLANDS RANCH, Colo., Oct. 26, 2016 (GLOBE NEWSWIRE) -- Advanced Emissions Solutions, Inc. (NASDAQ:ADES) (the "Company" or "ADES") today announced the Company expects to release its third quarter 2016 financial results and file its Quarterly Report on Form 10-Q for the quarter ended September 30, 2016 after the close of markets on Tuesday, November 8, 2016. A conference call to discuss the Company's financial performance is scheduled to begin at 9:00 a.m. Eastern Time on Wednesday, November 9, 2016.
The conference call webcast information will be available via the Investor Resources section of ADES's website at www.advancedemissionssolutions.com. Interested parties may also participate in the call by dialing: (877) 201-0168 (Domestic) or (647) 788-4901 (International) conference ID 86261213. A supplemental investor presentation will be available on the Company's Investor Resources section of the website prior to the start of the conference call.
About Advanced Emissions Solutions, Inc.
Advanced Emissions Solutions, Inc. serves as the holding entity for a family of companies that provide emissions solutions to customers in the power generation and other industries.
ADA-ES, Inc. ("ADA") is a wholly-owned subsidiary of Advanced Emissions Solutions, Inc. ("ADES") that provides emissions control solutions for coal-fired power generation and industrial boiler industries. With more than 25 years of experience developing advanced mercury control solutions, ADA delivers proprietary environmental technologies, equipment and specialty chemicals that enable coal-fueled boilers to meet emissions regulations. These solutions enhance existing air pollution control equipment, maximizing capacity and improving operating efficiencies.   Our track record includes securing more than 30 US patents for emissions control technology and systems and selling the most activated carbon injection systems for power plant mercury control in North America. For more information on ADA, its products and services, visit www.adaes.com or the ADA Blog (http://blog.adaes.com/).
Tinuum Group, LLC ("Tinuum Group") is a 42.5% owned joint venture by ADA that provides ADA's patented Refined Coal ("RC") CyClean™ technology to enhance combustion of and reduce emissions of NOx and mercury from coals in cyclone boilers and ADA's patent pending M-45™ and M-45-PC™ technologies for Circulating Fluidized boilers and Pulverized Coal boilers respectively.
This press release contains forward-looking statements within the meaning of Section 21E of the Securities Exchange Act of 1934, which provides a "safe harbor" for such statements in certain circumstances. The forward-looking statements include statements or expectations regarding timing and the Company's ability to file its Quarterly Report on Form 10-Q for the quarter ended September 30, 2016 ("Q3 Filing"), provide an investor presentation on the Company's website, and host a conference call by the dates specified. These statements are based on current expectations, estimates, projections, beliefs and assumptions of the Company's management. Such statements involve significant risks and uncertainties. Actual events or results could differ materially from those discussed in the forward-looking statements as a result of various factors, including but not limited to, the completion of the Q3 Filing may take longer than expected and other factors discussed in greater detail in the Company's filings with the Securities and Exchange Commission ("SEC"). You are cautioned not to place undue reliance on such statements and to consult the Company's SEC filings for additional risks and uncertainties that may apply to the Company's business and the ownership of its securities. The Company's forward-looking statements are presented as of the date made, and the Company disclaims any duty to update such statements unless required by law to do so.
Investor Contact:
Alpha IR Group
Nick Hughes or Chris Hodges
312-445-2870
ADES@alpha-ir.com