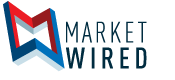 Inolife Technologies Obtains a $500,000 Financing
/EINPresswire.com/ -- IRVINE, CA--(Marketwired - Oct 26, 2016) - Inolife Technologies Inc. (OTC PINK: INOLD), the emerging leader of needle free injection devices, announced today that it has obtained a $500,000 financing from the F. Bertucci Family Trust.
According to the terms of the agreement, Inolife has issued a convertible debenture in the amount of $500,000 U.S. and said debenture converts at any time during the term at a price of $1.00 per share. The convertible debenture is repayable on October 20, 2020 or before at the option of the company and shall pay an interest of 8% per annum to the holder. The interest is payable in common shares of the company at a price of $1.00 per share.
The closing of the transaction is October 27, 2016.
Following the closing of the transaction, Mr. Joe Bertucci, one of the beneficial owners of the trust, has accepted the nomination to the board of directors of the company. Mr. Bertucci is the President and CEO of Thomson Tremblay, a leading Canadian employment agency founded in 1971.
"We welcome Mr. Bertucci to our board, where his extensive entrepreneurial experience will greatly benefit the company in shaping our global vision," said Mr. Michael Wright, President & CEO of Inolife Technologies Inc. "The investment is also very important at this stage of the commercialization of our needle free devices and will enable the company to build a sustainable business model and add significant value to our shareholders, and other stakeholders."
About Inolife Technologies Inc.
Inolife Technologies Inc. is an emerging leader of needle free injection technologies. Inolife Technologies is based in Irvine, California. The company commercializes Patented and FDA approved needle free injection devices under the trademark Inojex30. The company is also developing the next generation needle free devices and technologies for use in various applications from Diabetes, Immunology, and Analgesia. Inolife's products are available online at www.inojex.com and through a growing network of distributors globally.
Forward-Looking Statements:
This press release contains "forward-looking statements." Although the forward-looking statements in this release reflect the good faith judgment of management, forward-looking statements are inherently subject to known and unknown risks and uncertainties that may cause actual results to be materially different from those discussed in these forward-looking statements. Readers are urged to carefully review and consider the various disclosures made by us in our reports filed with the Securities and Exchange Commission and or OTC Markets Inc., including the risk factors that attempt to advise interested parties of the risks that may affect our business, financial condition, results of operation and cash flows. If one or more of these risks or uncertainties materialize, or if the underlying assumptions prove incorrect, our actual results may vary materially from those expected or projected. Readers are urged not to place undue reliance on these forward-looking statements, which speak only as of the date of this release. We assume no obligation to update any forward-looking statements in order to reflect any event or circumstance that may arise after the date of this release