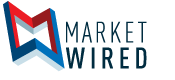 TSIA Issues Annual State of Knowledge Management Report
/EINPresswire.com/ -- Report shares best practices around employee and customer knowledge sharing and collaboration
SAN DIEGO, CA--(Marketwired - October 26, 2016) - The Technology Services Industry Association (TSIA), the leading association for today's technology services organizations, has issued a new report titled "The State of Knowledge Management: 2016," authored by John Ragsdale, TSIA's vice president of technology and social research. The report provides an overview of best practices and pacesetter practices around employee and customer knowledge sharing and collaboration.
This is the fourth year TSIA Research has conducted a knowledge management best practices survey. Though the topic may be firmly rooted in support services, there is growing interest in knowledge management from most TSIA disciplines:
Field services relies on knowledge management to boost productivity and first-visit fix rates.
Education services drives online training tools and content, an increasingly important part of customer portal design.
Professional services documents lessons learned during projects to assist consultants doing similar projects in the future.
"Companies interested in improving knowledge sharing with employees and customers should make sure they have the right processes in place before investing heavily in new technology, as the very best technology will not deliver the desired outcomes if the core processes are flawed," Ragsdale points out.
Year-over-year results showed a rise in both knowledge-sharing culture and how TSIA members rate their employee and customer-facing knowledge implementations. Of those surveyed, 40% said an improvement of more than 30% was possible if they were sharing knowledge effectively.
About TSIA
The Technology Services Industry Association (TSIA) is the world's leading organization dedicated to advancing the business of technology and services. Technology services organizations large and small look to TSIA for world-class business frameworks, best practices based on real-world results, detailed performance benchmarking, exceptional peer networking opportunities, and high-profile certification and awards programs. TSIA corporate members represent the world's top technology companies as well as scores of innovative small and mid-size businesses in four major markets: enterprise IT and telecom, consumer technology, healthcare and healthcare IT, and industrial equipment and technology. TSIA's editorial blog, Inside Technology Services, is widely recognized by technology service professionals for providing thought leadership and insights into industry trends and best practices. Visit us at www.tsia.com, follow us on Twitter @TSIACommunity, or connect with us on LinkedIn and Google+.