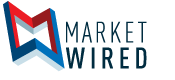 DURAN DURAN TO BE HONORED WITH PRESTIGIOUS ASCAP GOLDEN NOTE AWARD AT ASCAP AWARDS LONDON NOVEMBER 10th
Duran Duran will receive the ASCAP Golden Note Award at the ASCAP Awards, London on November 10.
Click here for high-resolution version
/EINPresswire.com/ -- LONDON, UNITED KINGDOM--(Marketwired - October 26, 2016) - Today The American Society of Composers, Authors and Publishers (ASCAP), the world leader in performing rights and advocacy for music creators, announces that the recipient of the prestigious ASCAP Golden Note Award for the 2016 ASCAP Awards, London, will be multi-platinum pop visionaries Duran Duran. The legendary band, who have written four decades of hits, will be presented with the award on Thursday, November 10, 2016 at the annual celebration of songwriters and composers, the ASCAP Awards, London at One Embankment.
The ASCAP Golden Note Award is one of the top acknowledgments that ASCAP bestows upon songwriters, composers and artists who have achieved extraordinary career milestones. Recognising the global success and body of work of Duran Duran, the band join past recipients including: Jeff Lynne, Lindsey Buckingham, Alicia Keys, Lionel Richie, Elton John, George Michael, Stevie Wonder, Quincy Jones and many more who have received this special award.
"Duran Duran revolutionised popular music. They are the pioneers of the synthpop and new wave movement and have reached a stratospheric level of success which is rarely seen in the industry," said ASCAP President Paul Williams. "We are delighted to present this extremely unique and innovative group with the ASCAP Golden Note Award."
Duran Duran are singer Simon Le Bon, keyboardist Nick Rhodes, bassist John Taylor, and drummer Roger Taylor. Formed in Birmingham, England, in 1978, Duran Duran is one of the most culturally influential and commercially successful bands of all time, topping the charts around the world over the past three decades and selling more than 100 million records worldwide. The band has been honored with multiple Grammy, BRIT, Ivor Novello, and MTV Video Music Lifetime Achievement Awards, as well as a 20th Century Style Icon award from the City of Milan. Last year, at the 40th Anniversary O2 Silver Clef Awards they received the coveted Spotify UK Lifetime Achievement Award. Tireless innovators, they are always at the vanguard of music, fashion, art, technology and film - a group with unique and everlasting appeal.
From breakthrough hits "Girls On Film" and "Planet Earth" to Bond theme "A View To A Kill" via "Ordinary World" and "Come Undone" to "(Reach Up For The) Sunrise" and "Pressure Off," Duran Duran have continuously produced hits over the past four decades.
The ASCAP Awards, London ceremony will also see two esteemed Vanguard Awards presented whilst other awards to be given on the night include Global Impact, Song of the Year, Top Digital Song, Top EDM Song and Film Score of the Year. The evening will be attended by some of the top names in the music and entertainment industry.
The 2016 ASCAP Awards, London take place on Thursday 10 November at One Embankment.
NOTES TO EDITORS:
About ASCAP
The American Society of Composers, Authors and Publishers (ASCAP) is a professional membership organization of songwriters, composers and music publishers of every kind of music. ASCAP's mission is to license and promote the music of its members and foreign affiliates, obtain fair compensation for the public performance of their works and to distribute the royalties that it collects based upon those performances. ASCAP members write the world's best-loved music and ASCAP has pioneered the efficient licensing of that music to hundreds of thousands of enterprises who use it to add value to their business - from bars, restaurants and retail, to radio, TV and cable, to Internet, mobile services and more. The ASCAP license offers an efficient solution for businesses to legally perform ASCAP music while respecting the right of songwriters and composers to be paid fairly. With 585,000 members representing more than 10 million copyrighted works, ASCAP is the worldwide leader in performance royalties, service and advocacy for songwriters and composers, and the only American performing rights organization (PRO) owned and governed by its writer and publisher members. Learn more and stay in touch at www.ascap.com, on Twitter and Instagram @ASCAP and on Facebook.
Image Available: http://www.marketwire.com/library/MwGo/2016/10/26/11G119596/Images/Duran_Duran_3500-65b382593001bfbd99d14a32a71da35a.jpeg