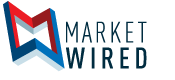 Kateeva Appoints Mark R. Shaw, Ph.D. as Senior Vice President of Human Resources
/EINPresswire.com/ -- NEWARK, CA--(Marketwired - Oct 26, 2016) - Kateeva, the OLED production equipment leader, today announced the appointment of Mark R. Shaw, Ph.D. as Senior Vice President of Human Resources (HR). Previously, Shaw worked at Lam Research and Applied Materials. He joins Kateeva at a time of rapid growth. He'll build a comprehensive HR infrastructure to support the company's accelerating global business, with strategic initiatives to attract, inspire and reward top talent, world-wide.
Shaw has spent 25+ years driving transformational HR programs at multi-billion-dollar capital equipment companies with global operations, multiple product lines, and thousands of employees. Over time, he has led multi-national teams in shaping and executing HR solutions to support myriad corporate transactions and significant change events. This included: establishing HR organizations for multiple joint ventures in the US, Asia and Europe; developing comprehensive executive leadership and workforce strategies for new regional markets; unifying compensation programs across multiple geographies, and driving successful M&A integrations with practical change-management protocols.
"Few candidates know the business of leveraging people-power to support a fast-growing, global hardware company as thoroughly as Mark," said Kateeva President and COO, Conor Madigan. "At Lam Research and Applied Materials, he navigated major events and complex global interactions, offering innovative and thoughtful HR solutions to maximize success outcomes for his employer and fellow employees. With our market trajectory already presenting similar growth events for Kateeva, we're thrilled that Mark will lead the effort to build a talent-optimization infrastructure to help us expertly harness the opportunities."
For Shaw, the new role is a unique opportunity to apply HR best-practices that made his previous employers rewarding workplaces. "In its short life, Kateeva has already achieved the near-impossible by commercializing a disruptive OLED-enabling technology that catapulted to market leadership in under two years. The same DNA behind that success will soon propel the company into new markets. For me, that means designing and implementing agile strategies that embolden the culture without sacrificing the entrepreneurial vibe that fueled the successes. I'm excited to accept the challenge."
Shaw joined Kateeva from Lam Research where he was Vice President of HR for sales, service and manufacturing. He led organization and talent initiatives that included succession, employee development, sales capability, and field technical resources. Following Lam's acquisition of Novellus Systems, he helped establish new organization structures and select new leaders. He also designed and implemented employee retention programs.
Previously, Shaw spent nearly 15 years at Applied Materials. He ended his tenure there as HR VP for the international sales and marketing organization, supporting 4000 regional employees in 15 countries.
Shaw holds a B.A. degree in speech from California State University at Hayward. He earned an M.A. degree in speech communication from San Francisco State University, and a Ph.D. degree in speech communication from Pennsylvania State University.
About Kateeva, Inc.
Kateeva makes breakthrough production equipment for manufacturers of advanced electronics technologies. The company has pioneered a precision deposition technology platform that uses innovative inkjet printing to deposit coatings on complex applications with blinding speed and superb accuracy. Technology leaders use Kateeva's solution to enable cost-effective mass production of flexible and large-size OLED displays, among other cutting-edge products. Kateeva is headquartered in Silicon Valley, maintains operations in Korea, Taiwan, Japan and China, and is backed by leading Venture Capital firms and other investors. www.kateeva.com.
Kateeva Contact
Jane Evans-Ryan
Genuity PR for Kateeva
m. +1 408-489-6391
Email Contact